After soup or salad on the second Sunday of each month we invite an hour of shared spiritual practice from 1:30-2:30. Over time we sample practices that focus our attention and intention, that call us to be present and undivided, practices like meditation, drumming, altered-book poetry, dancing, Lectio Divina, body prayers, mandala making, Heart Fluency, listening to music, labyrinth walking, a prayer bead practice…
This month, take a chance on mala chants!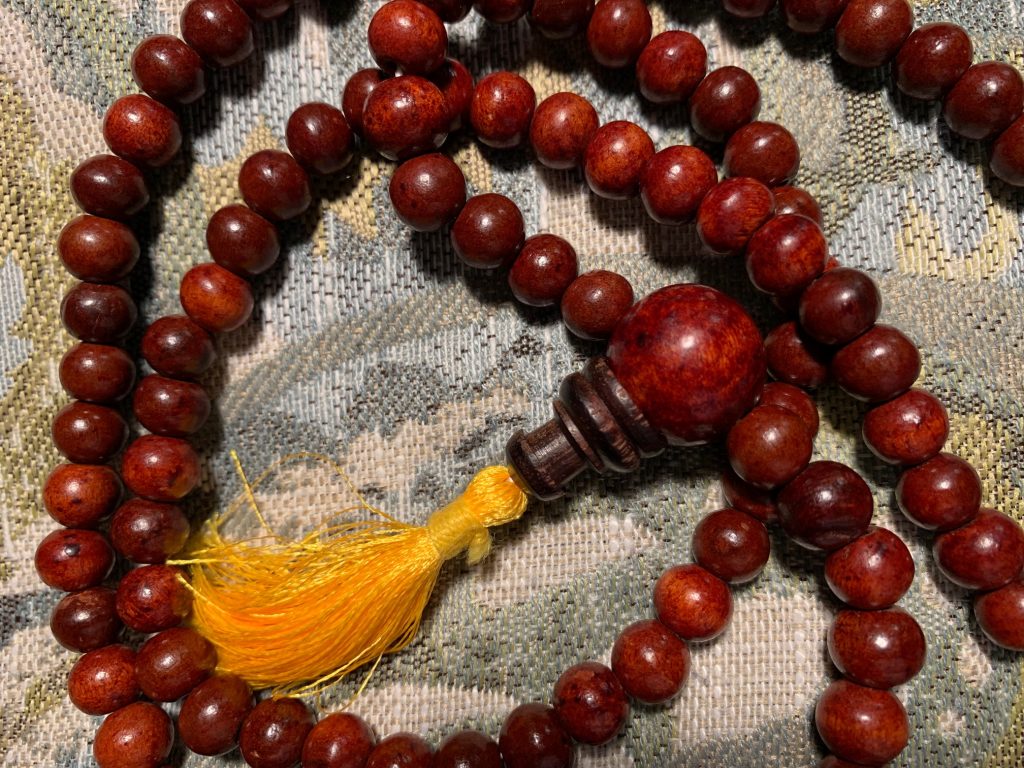 Picking up on our experience in the morning's service and drawing on ancient wisdom, we'll chant a series of chants 108 times each, holding silence in between. Come, be transported in the shared mantra of breathing and singing. We'll have several sets of mala beads available and invite you to bring your own, if you have them.
In Hindu and Tibetan Buddhist traditions malas are strings of prayer beads used during chanting or meditation. They are employed to focus one's awareness and concentration during spiritual practice.