At least 30 UUCM members and friends joined in the Global Climate Strike in Grass Valley on September 19, taking time to live the message of their values, demanding attention to our human influence on the changing climate of the earth. A great turnout!
With the invitation and passionate urging of young Olivia Rivers Samson, who was inspired by Greta Thunberg's activism, about 24 people gathered to consider the messages they wanted to communicate and to create colorful and creative signs.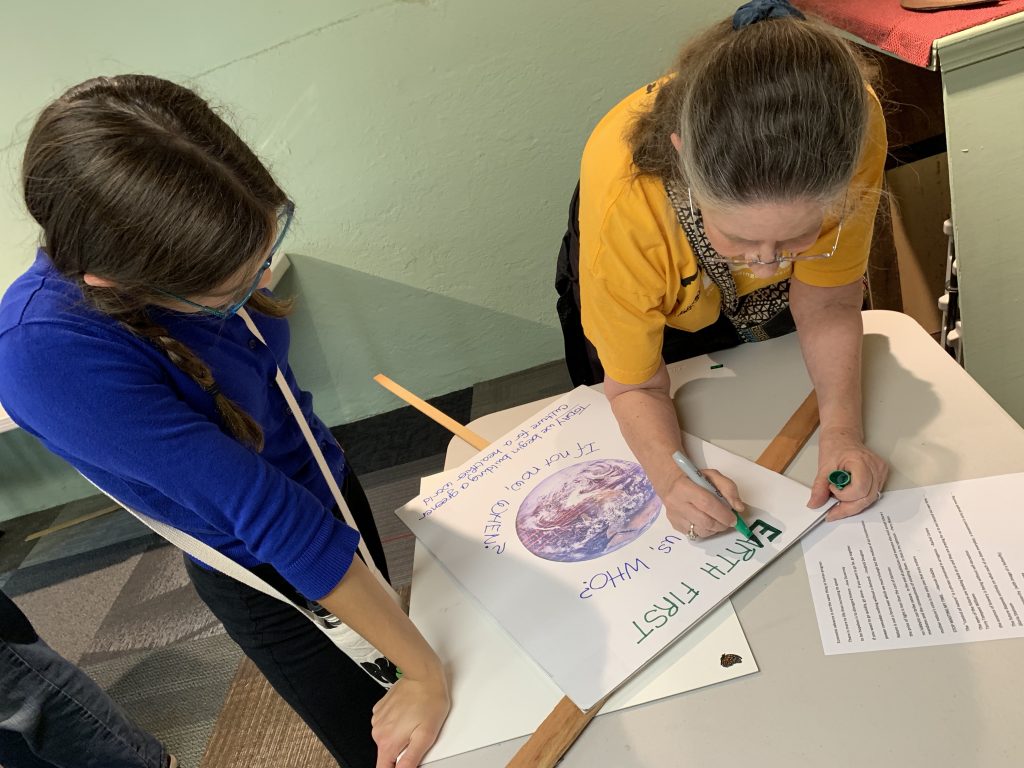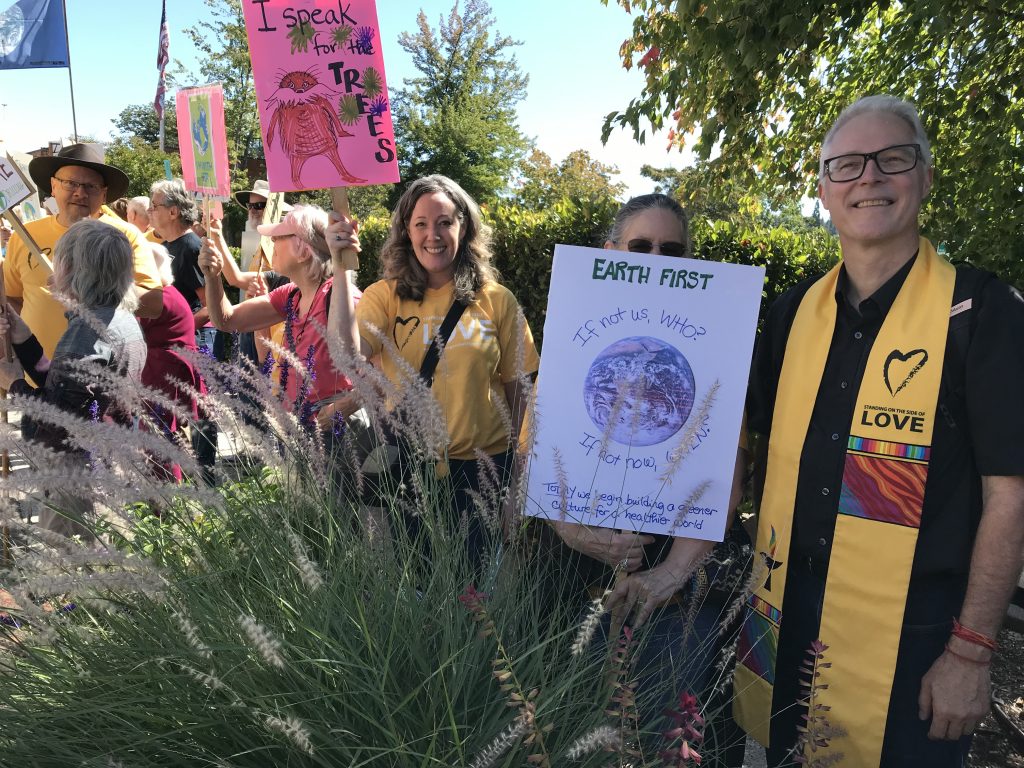 Rev. Kevin shared Rev. Dr. Leisa Huyck's prayer written for the day, "Let This Be The Day: A Prayer for the Global Climate Strike" before this ready circle made its way to the Grass Valley City Hall to join many others from the wider community.
Thanks to Family Ministry co-chair, René Wiley and Justice Chair, Steve Temple, for organizing in response to Olivia's invitation.
Stay tuned for more public witness opportunities through UUCM!