In June 2017, seven UUCM youth along with Rev. Kevin Tarsa and Acting Director of Religious Education, Kristin Famula, (and others from the Reno UU church) will journey to Tucson, AZ and parts of Mexico to explore immigration through direct experience.  As people across our country and across the world are taking a close look at immigration, an ongoing refugee crisis, and what it means to offer sanctuary, we are excited to learn together as a community through this experience.
Learn with us!

In preparation for the trip, our youth will engage in workshops designed to explore the many aspects of our personal and collective lives that will influence and be influenced on this journey.
With the help of the Social Justice Committee, we are opening these workshops up to the entire congregation and community.  We will focus together (and sometimes separately as youth and adults) our identities, systems and structures of oppression, the intersectionality of –isms, and much more.
Join us on the following Sundays from 1-3pm:
March 19:  Workshop #1
April 9:  Workshop #2
April 30:  Workshop #3
In addition to these workshops, expect to hear from and learn more from the youth before, during, and after their journey.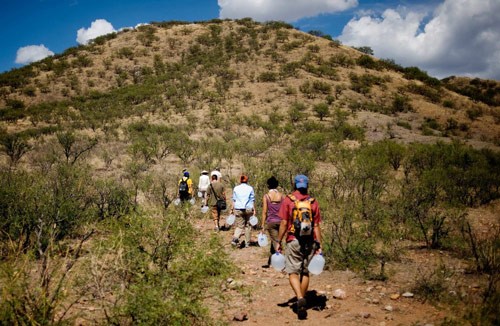 Support!

In order to support the expenses for this journey, our youth will be organizing several fundraising opportunities.  We appreciate your generosity!
We are exceedingly grateful to the UUCM Social Justice Committee for helping make the initial deposit for this trip.
Find out more!

We will be journeying with the UU Fellowship of Northern Nevada through a program of the UU College of Social Justice.  Details about:
This trip is not just an introduction to the injustices around immigration policy and the border, but also an introduction to the incredible social movement happening in the area, which includes a host of different organizations playing different roles.  The reality at the border is constantly changing as people and organizations react to shifts in migration patterns and governmental policies and practices.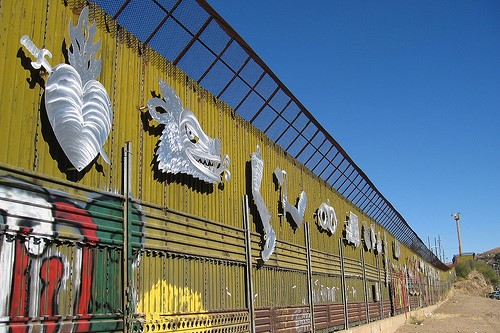 Our trip will likely include time spent with many organizations working directly in the area.  Some partners include:  humanitarian aid organizations No More Deaths and Tucson Samaritans; "Operation Streamline"; and groups organizing for immigrant rights in Tucson, such as Corazon de Tucson (undocumented immigrants organizing in their community), Mariposas sin Fronteras (an LGBT asylum-seeker support project), the Southside Workers Center (a day laborer organization), and others.