Child Care Coordinator Job Summary:
We are looking for a committed Child Care provider to care for and play with our youngest children during our Sunday services. UUCM will provide activities, games and simple lesson plans. The ideal candidate will be babysitter/CPR certified, well organized, dependable, and have a reliable mode of transportation.
This position begins 12/31/17.
Hours: Estimated 3.5 hours per Sunday (9:15 am-12:45 pm) plus monthly planning meetings (approximately 1 hour), and various after-service meetings or special events, as available.
Pay: The childcare coordinator will be paid $13.25 per hour.
The Child Care Coordinator is supervised by the Religious Education Coordinator. Please email letters of interest and resumés to employment@uugrassvalley.org.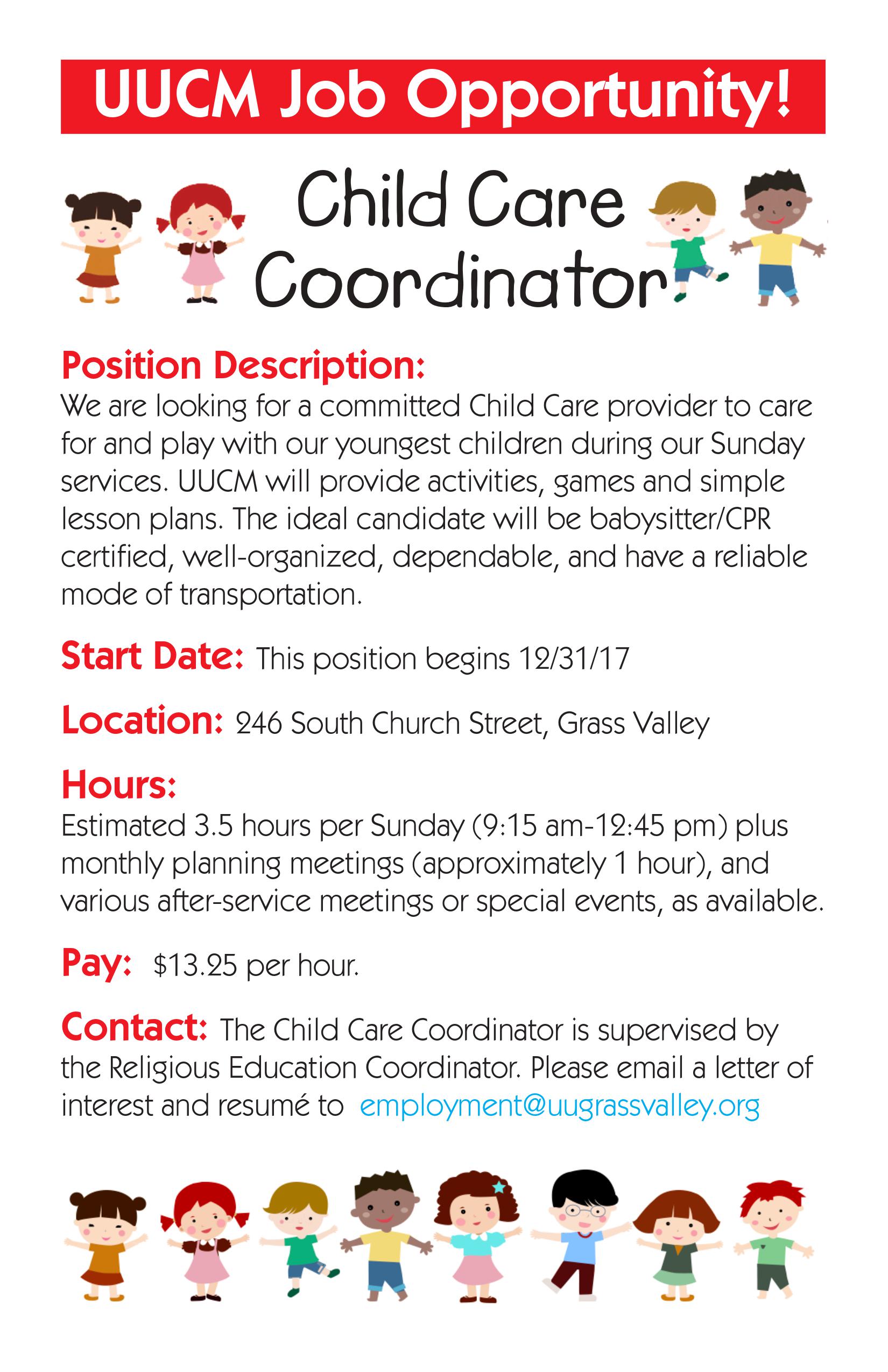 2018-01 Child Care Coordinator flyer