Join us for a special two-part justice event!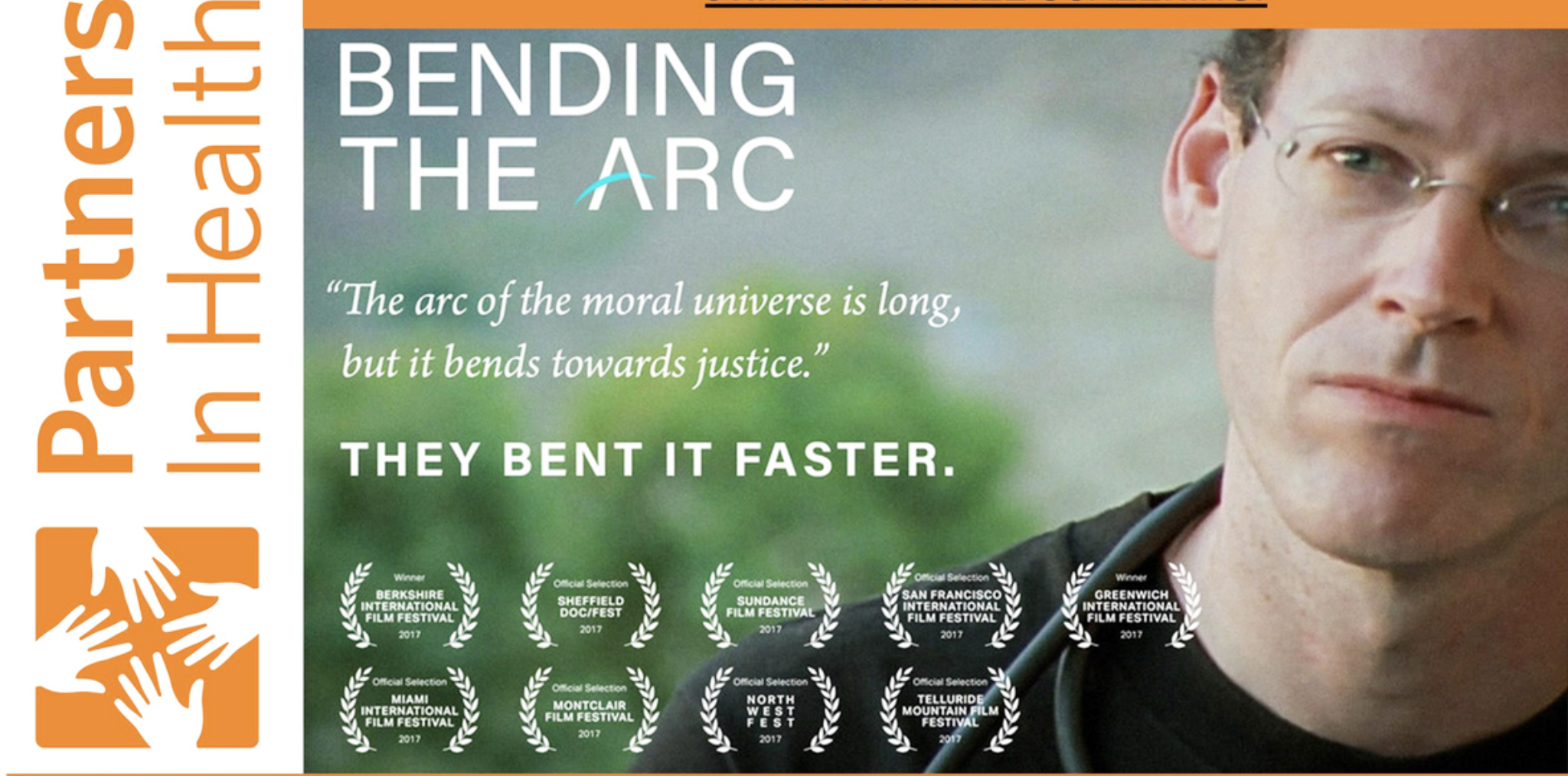 Part 1
On Wednesday, February 24, join us at 6:00 pm for a special viewing of the film "Bending the Arc," about Partners in Health. If you have Netflix you may watch it anytime with your family.
It is a very inspiring film: In 1983 three youth, barely out of their teens, came together in a squatter settlement in Haiti determined to provide the same quality of healthcare as you could get in the best hospitals anywhere. The community health model they developed, now in places on four continents, has saved millions of lives.
The evidence they provided for the ability to provide health equity for the very poor changed the minds of those in the highest halls of power.
Part 2
Then, join us the next evening, Thursday, February 25, at 6:00 pm in followup conversation with a guest speaker from Partners in Health, the organization the youth created. Ask questions and get more information about this amazing organization. If you have read Mountains Beyond Mountains by Tracy Kidder about Dr. Paul Farmer, this is the organization.
One of our important Unitarian Universalist sources of truth and inspiration is "the words and deeds of prophetic people." In Paul Farmer, we find a powerfully inspiring example.
For more information, please contact UUCM Justice Team co-chairs Steve Temple or Stu Matthews at justice@uugrassvalley.org
Join Zoom Meeting
Meeting ID: 967 3551 1885
Passcode: 529162
Join by phone
1 669 900 6833
Meeting ID: 967 3551 1885 #
Passcode: 529162