We are assembling a set of human circles for our February Sunday service artwork, with the theme of beloved community. They are inspired by this image: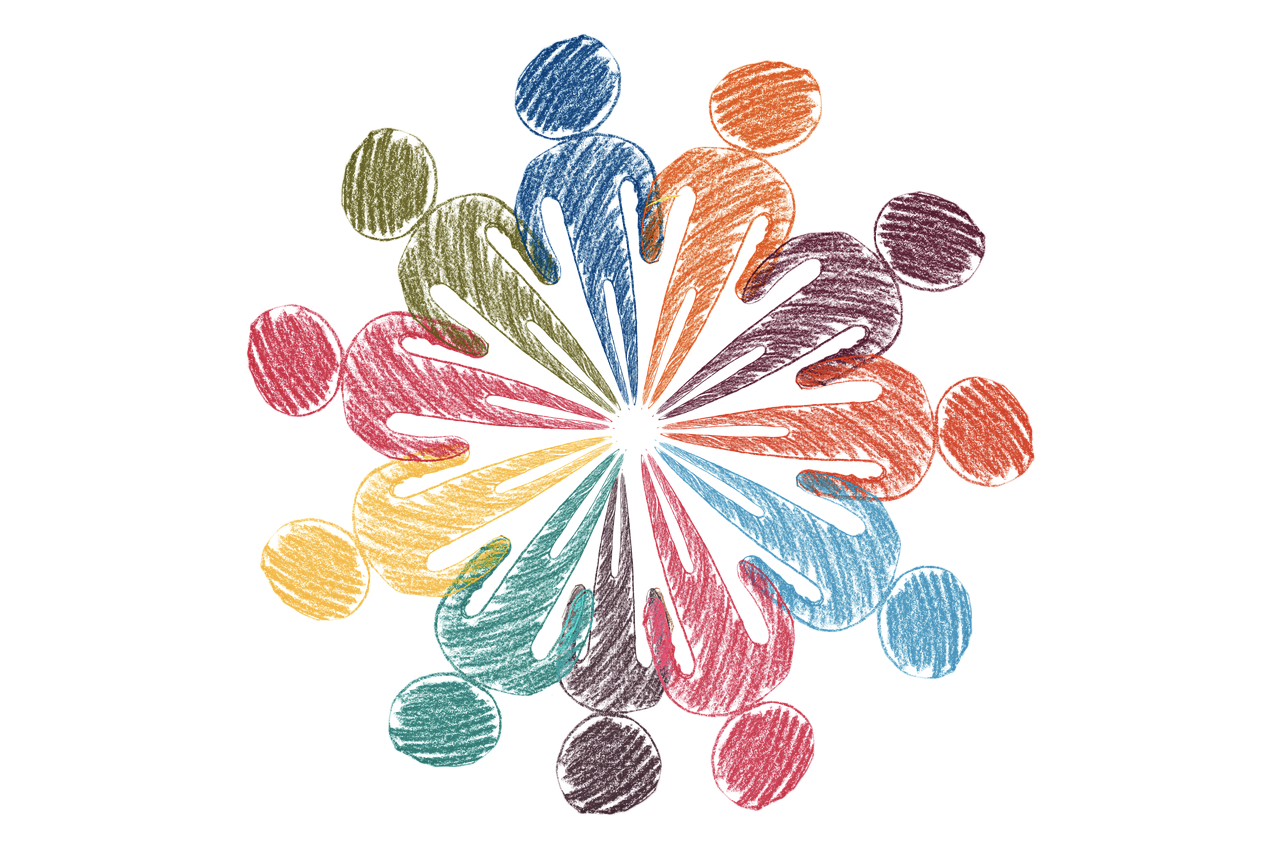 We'd love for you to join in!
Please color, paint, collage, scribble within, write within, sign your name within, and/or otherwise fill in this figure in a way that is fun for you and that somehow represents you.
As you can see, it can be as simple as scribbling in the figure.
We hope our circle will keep evolving all month long, so we'll need 11 images by Feb 3 to start, and then the rest by
Valentine's Day, February 14.
Download the outline and the instructions HERE.
Once complete, you may:
take a photo of or scan your figure and email your image (subject line "Feb Figure") to admin@uugrassvalley.org
mail in your copy to
UUCM February Figure, 246 S. Church St, Grass Valley, CA 95945
simply drop off your copy at UUCM any time through the mail slot in the unused door nearest Church St.
Thanks! As with community in general, we look forward to seeing what you create, and to discovering what we will create together.