The purpose of the UUCM Committee on Shared Ministry (COSM) is to strengthen the quality of the shared and mutual ministry within the Community by assessing the various areas of ministry one by one and making helpful recommendations.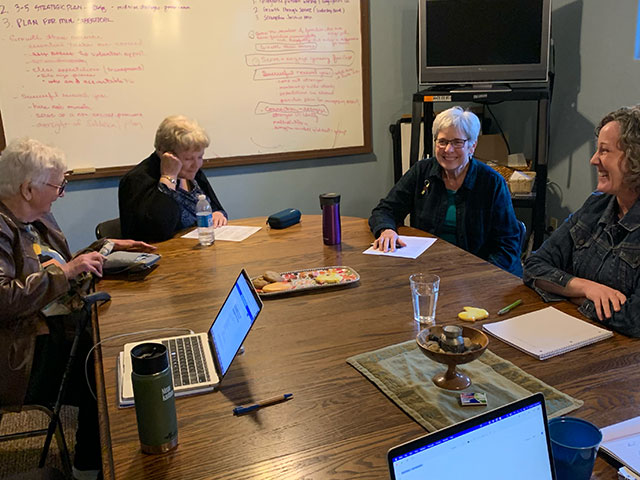 The Committee on Shared Ministry is mandated by UUCM's bylaws and is a committee of the Board. It works on behalf of and in light of the Community's mission, systematically assessing, reporting on, and making recommendations regarding the effectiveness of the Community's entire ministry, in all of its inter-related facets.
The scope of the COSM's evaluative effort addresses the work of the minister and staff, as well as the many lay-led ministries – in fact, everything this Community does to live out its mission.
The COSM's sole authority is that of recommendation.
The COSM consists of 3 members of the congregation who are nominated by the UUCM Minister and appointed by the UUCM Board of Trustees.  Members serve staggered three-year terms.
To reach the Committee, email CommitteeOnSharedMinistry@uugrassvalley.org.