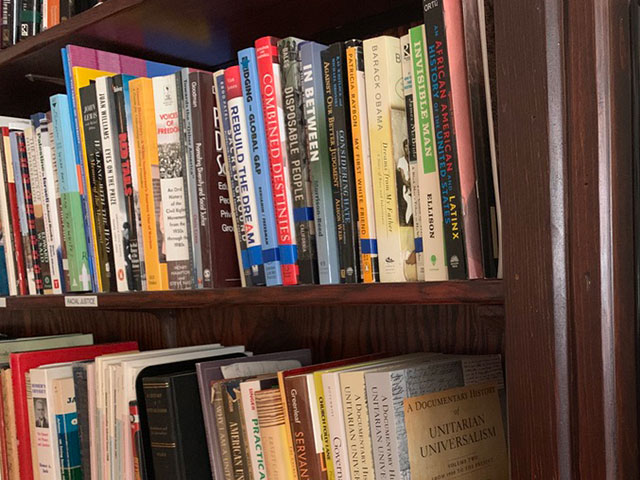 The Library Team are book lovers who care for our library with the following:
Participating in a one-time deep spring cleaning of the Library.
Joining in on an initial sorting through of what we've got, what's come in, what to keep, and what to pass on, as we build a UU Library that serves our values, our mission, and our library users for this day and age.
Being part of a small team to rev up, oversee, organize and manage the library for the coming year.
Doing some data entry on the computer.
For more information or to join the team, please contact minister@uugrassvalley.org.