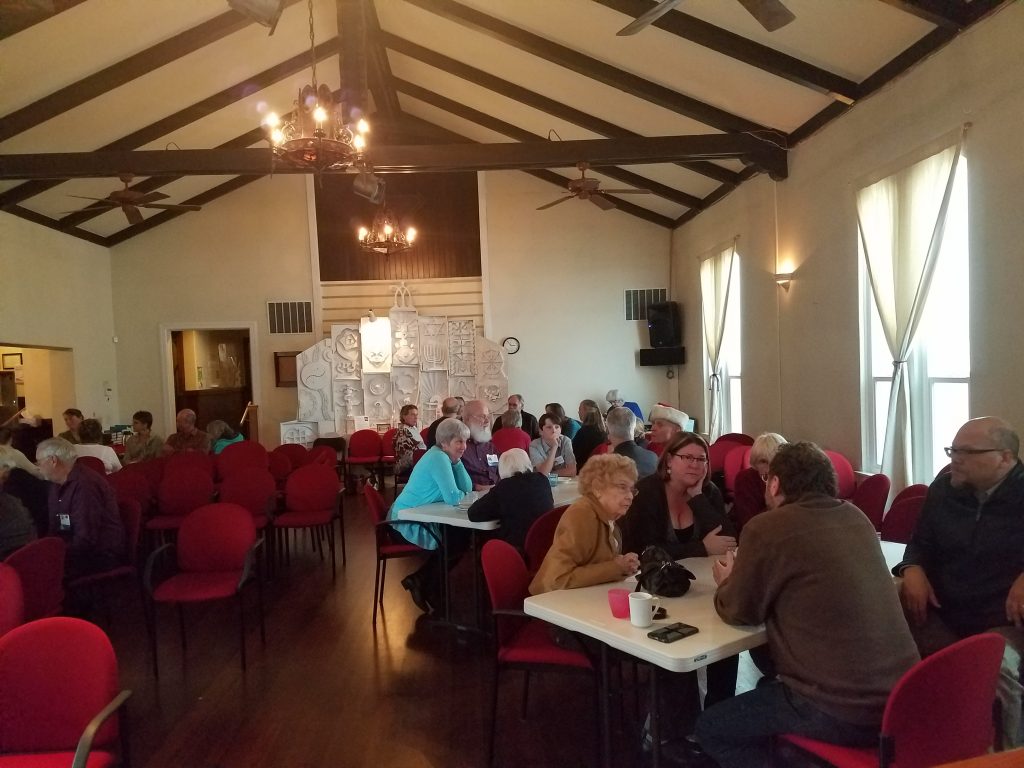 We offer a variety of opportunities for adults to engage in continued learning is to encourage and support your understanding and deeper appreciation of whatever it is which sustains, inspires and makes sense to you as you ponder the mysteries of life. Each offering invites us to deepen your personal self in the company of others.
One of the assumptions about being a Unitarian Universalist is that it is a life-long journey of learning and growing.  We warmly invite you to find something which suits your interests and availability. Please see details about each of our formal Adult RE offerings as well as the "affinity groups" that encourage non-formal learning.

New this year!
Preparing for the long haul
What preparation do you need to positively respond to changes happening in our community, our country, and our world?  Have you been curious about what your role might be and how to make your commitment sustainable?  Join us for a series of workshops exploring who we are and how we live out our principles in our lives.
This series, broadly envisioned as workshops designed to sustain our social justice work "for the long haul" will be offered once every 3 weeks on Sundays from 1-3pm. These offerings will give participants an opportunity to dig in to our personal identities and how they interact with broader systems and structures of oppression – to better prepare us for social justice work and modeling our UU principles.   The series will kick off with 4 workshops that dovetail with the youth social justice trip workshops and then continue with overlapping offerings with the Black Lives Matter taskforce and other partners.
Join us on Sundays from 1-3pm:
March 5
March 19
April 9
April 30
Our Community Identity and Growth:  What is the Future of Unitarian Universalism?
What makes us Unitarian Universalists and what will the future of our religious identity look like?  This series of workshops will focus broadly on our identity as UU's and how we grow as a spiritual community.  The first few workshops will focus on the future of UUism – as we engage as a community in a process of looking at our mission and vision.  These gatherings will be offered on the 3rd Wednesday of every month from 5:15-6:15 – intentionally overlapping with our youth music offerings – so that we can encourage parents to attend, and also have possible intermingling time with those coming to choir practice at 6:30.
Join us on the 1st Wednesday of every month from 5:15-6:15pm:
March 1
April 5
May 3
June 7
July 5
August 2