New? We look forward to connecting with you.
Searching for community? Connection? Ways to grow your spirit and live your values?
UUCM just may be the community for you. We hope so!

Whether you are intrigued by the possibility of attending a Sunday service, looking for a spiritual home for your family, walking with others on the Wolf Creek Trail, meditating together, talking humanist or spiritual ideas and ideals, or working for justice, we'll be glad to help you find your entry point.
Start Here
There's nothing like connecting to real, live people to gain a sense of a community.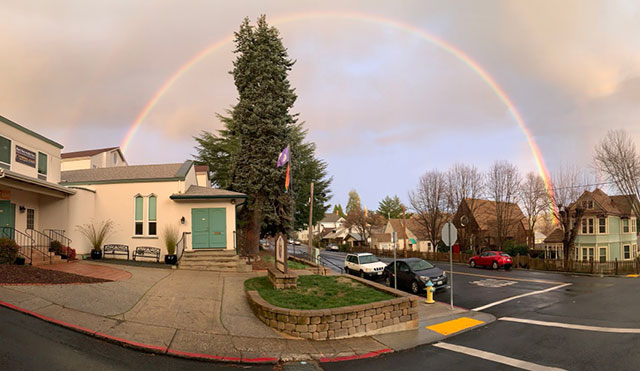 The best place to start? Join us for a worship service.
If you're new to the area, new to church, or just looking for a new start, our Sunday morning services are a great way to get acquainted with this congregation and its values, whether you prefer to tune in quietly from home via Zoom or to make an in-person visit to Church Street some Sunday morning. All are always welcome at UUCM and we know it may […]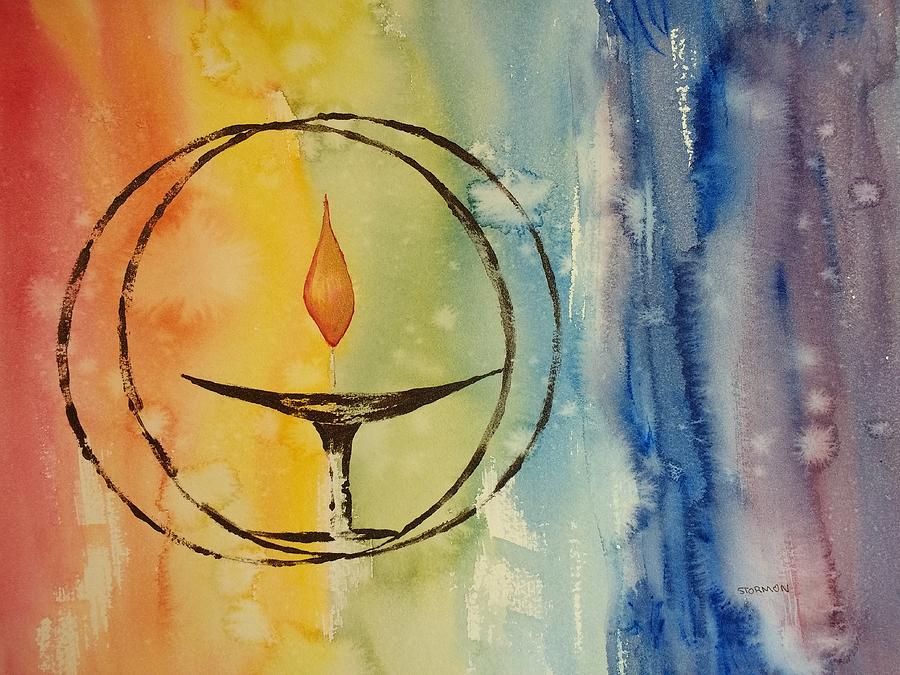 Expect meaningful and fun connection and conversation as well as a beginning orientation to where this whole UU thing is coming from. In this interactive session we'll introduce the history, principles, and sources of Unitarian Universalism as well as UUCM's mission statement. Whether newer to the church or a current member, all are welcome. Plus, there will be snacks! And there will be plenty of time for questions and discussion, because, after all, UU-ism is a tradition that encourages […]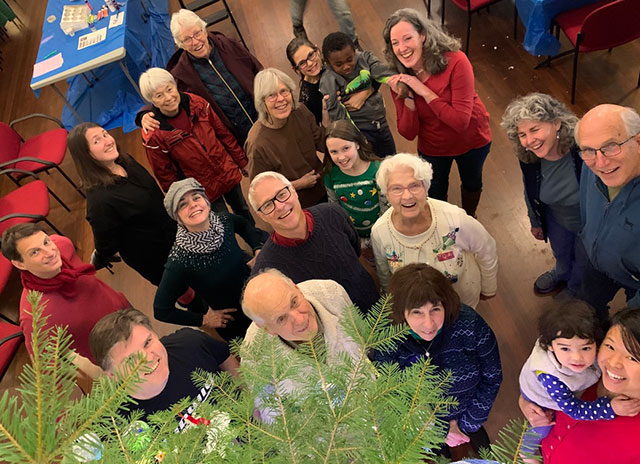 Finding a group of journey partners is important to feeling connected and like you belong in a community. Each person has their own way of getting involved. Many start with Sunday services, but those who tend to find a home here are those who find a small group experience that offers meaningful connection. Join a committee, a ministry team, an interest group or sign up for a volunteer role! […]
---
Let Us Help You Connect
We seek to welcome all at UUCM, and we know how uncomfortable it can be to enter a new place and community.
We are happy to answer your questions and to help you connect with groups or activities that sound interesting to you.
We look forward to greeting you, however and whenever you choose to reach out.
---
Missed a Sunday? Here are our Past Services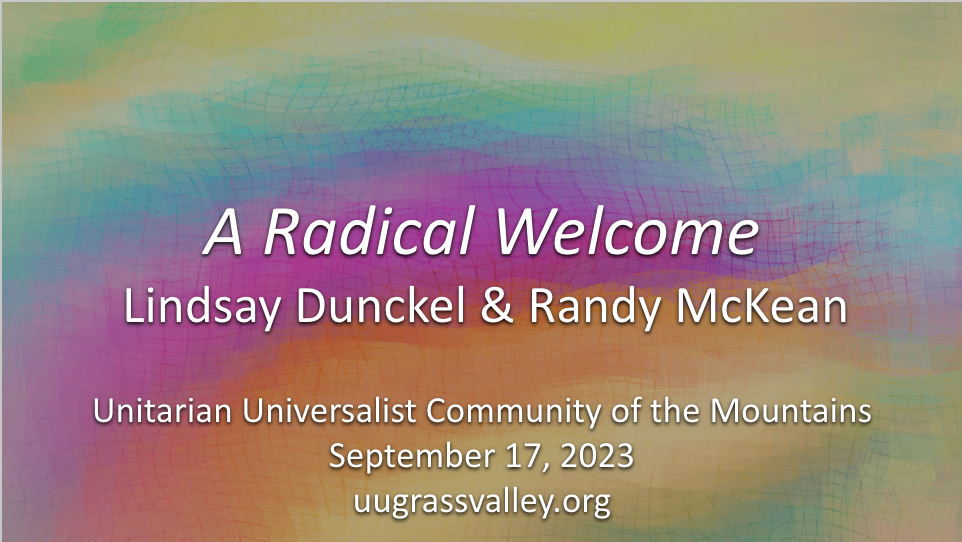 Radical WelcomeUnitarian Universalist Community of the MountainsSeptember 17, 2023Lindsay Dunckel & Randy McKean As an institution like UUCM, we can offer an invitation: "Join us!" with a coda "and share in what we do here;" we can offer inclusivity: "Come!" with a coda "help us be diverse;" or we can offer radical welcome: "Bring your […]