Family Ministry Mission
Our mission is to hold an intentional space in which all people can grow, discern identity, explore values and beliefs, and learn to act with courageous compassion in the world.
Family Ministry Vision
As we live into our mission we,
model the values within the UU principles
help people of all ages find meaning
promote empathy and social justice
are shaped by one another and in turn shape our world
develop the next generation of leaders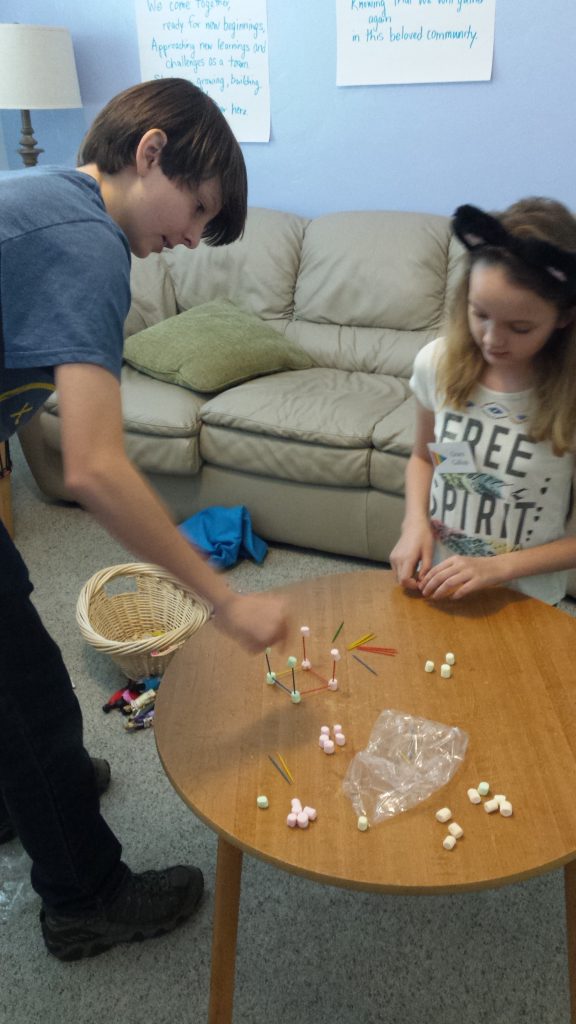 At UUCM we believe that life-long learning and growth is an important, intentional process for all of us.  It's about learning how to live our lives as Unitarian Universalists, how to make meaning of the situations we find ourselves in, and how to ground our actions in our principles.
We are excited to offer programs designed for learning and growth as we discern our truths together.
For more on our philosophy of life-long learning, you can click to explore the sermon, "Everybody Needs a Rock." Please reach out to our Family Ministry Chair, Jo Waters, if you have any questions, concerns, suggestions, or just want to talk about Religious Education: familyministry@uugrassvalley.org.
Find more information