This Sunday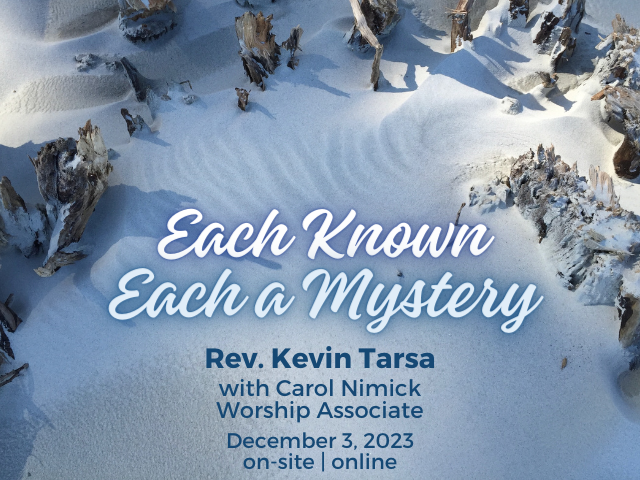 None of us is ever completely known by another person, and some aspects of our selves will remain a mystery, even to those who love us dearly. But the willingness to know each other meaningfully, and to be known meaningfully, is key to embodying Beloved Community together and to finding ourselves at home in the world. This Sunday, we settle into the mystery and we reach for a bit of the knowing, welcoming UUCM's newest members in the process.  
Rev. Kevin Tarsa, with Carol Nimick, Worship Associate 
Latest News
We've partnered with Faithify, a UU Crowdsourcing website, to expand our network of generosity to support our Haitian family as they rebuild their lives in California. Our small UUCM community has raised over $10,000 so far to set the Andou-St. Forts up with plane tickets, family furniture and household items, a modest vehicle, clothes for […]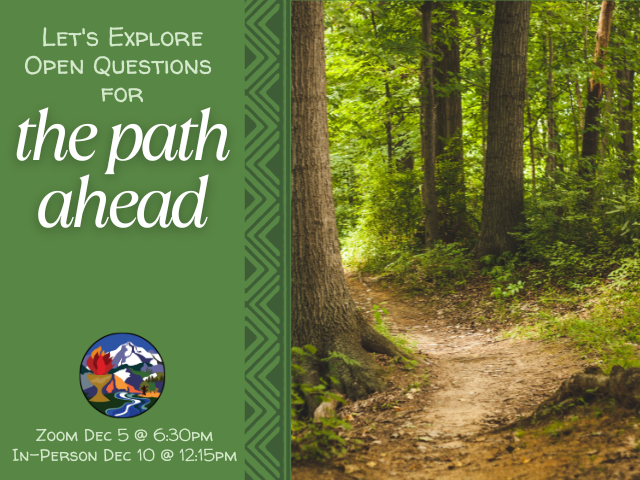 Let's explore open questions for The Path Ahead…
Who do we want to be for each other?
Who do we want to be for the wider community?
Join the Zoom conversation on Tuesday, December 5 @ 6:30pm
Join for soup, cookies, and conversation in-person on Sunday, December 10 @ 12:15pm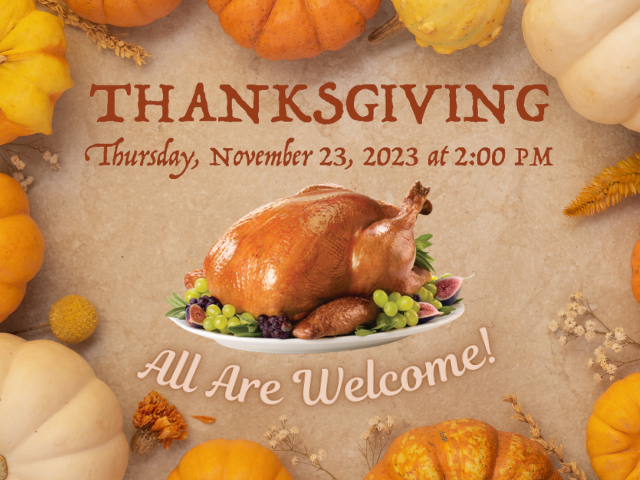 Our yearly tradition is back again for a soul- and belly-filling festive feast! No out-of-town plans this year? No family nearby? Too much work to prepare ALL that food? Come to UUCM's Annual Thanksgiving Potluck with Rev. Kevin Tarsa and your UUCM family! All are welcome – members, friends, neighbors, family and any others. Please […]
Up Next
All Are Welcome Here!
Since 1994, the Unitarian Universalist Community of the Mountains has been home to progressive religion in Northern California. We gather in safe and compassionate community, seeking our varied spiritual truths. We affirm our interdependence, celebrate our differences, and seek to be a thoughtful and courageous voice for liberal religion. We invite you to explore this website to find out more about who we are and what we do, and whether this just might be a community for you.