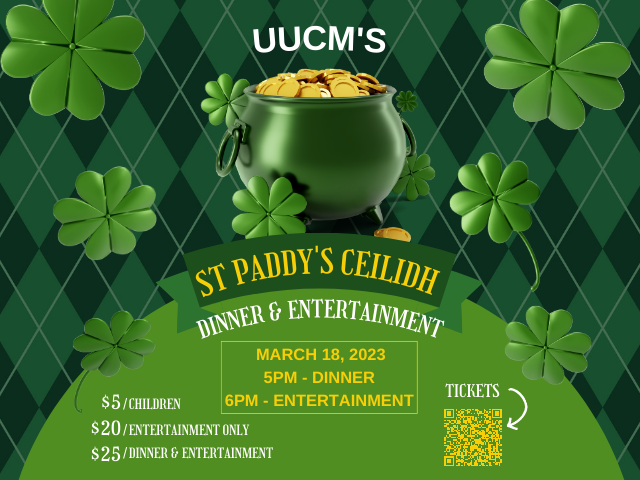 Tickets go on sale March 1 (see QR scan on Poster to reserve a ticket) or tickets will also be on sale on Sunday March 3rd and 10th after Sunday service.

$25 for Dinner and Entertainment, or $20 for just the Entertainment. Children $5

Dinner served from 5:00 to 6:00 PM with a traditional Irish meal with a vegetarian option 

Entertainment – 6:00 to 9:00 PM with live Celtic music, dancing, and spoken word

Irish Pub will be open with drinks to purchase. 

Volunteers: Contact Shannon at shannondooleymiller@uugrassvalley.org if you'd like to help with the event.