Got a message in you?
After a pandemic hiatus, and in preparation for the sabbatical renewal times next year, Rev. Kevin will once again facilitate a lay sermon-writing seminar for a circle of 6-8 people.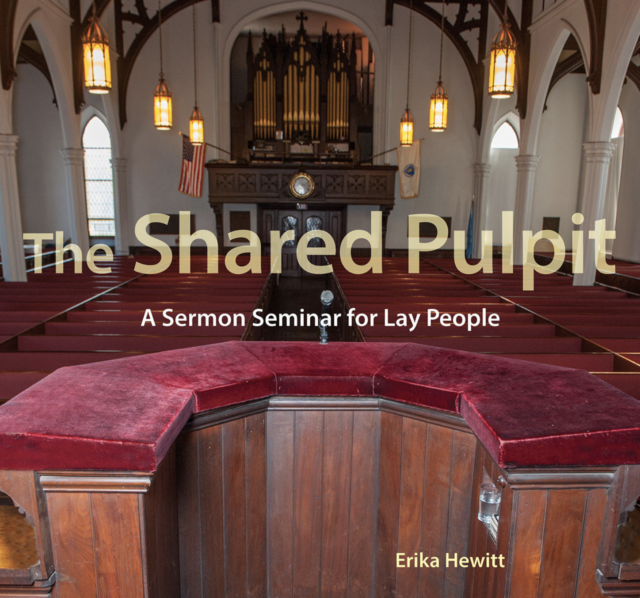 Using The Shared Pulpit book and the rich and connective process developed by the Rev. Erika Hewitt, each person will gradually develop a complete sermon over 8 sessions, with support, feedback and encouragement from the rest of the circle. Then, willing members will work with Worship Team members and our Music Director to develop a service around the sermon and its theme.
This will be a significant and meaningful commitment, as the group will meet every two weeks for three hours July through September. The experience will function as both a space of learning and self-discovery as well as a small-group ministry, building deep connections en route to deep expression in one's authentic voice. Our hope is that these sermons/services will then be offered on Sunday mornings, and so benefit the Community as well.
The group will find a mutual meeting time once the membership of the group is settled.
Intrigued? Interested? Have questions about it?
Please contact Rev. Kevin soon: minister@uugrassvalley.org
Calling Both New and Experienced Seekers!
If you've been attending services or checking out the website and are curious to find out more, or if you are already a member and wanting to renew your sense of community and of this religious tradition, join Rev. Kevin, other newer folks, and existing members for meaningful and fun connection as well as information.
UU 101
Come first for a single-session UU 101, an interactive, introductory session offered monthly. We'll introduce the history, principles, and sources of Unitarian Universalism and our congregation's mission statement. There will be plenty of time for questions and discussion, because, after all, UU is a tradition where questioning is highly encouraged! (Our next UU 101 sessions are scheduled for Sunday, July 10 at noon, and Tuesday, August 16 at 6:00 pm.)
Starting Point
If that UU 101 session piques your interest, you are invited to continue with a deeper look: Starting Point, five rich sessions of connection and learning. (This part of the series asks for a commitment to attend all five sessions.) Throughout both Entry Point and Starting Point, we'll approach Unitarian Universalism and membership at UUCM as ongoing journeys. And rather than simply hearing about Unitarian Universalism, participants will have a chance to experience Unitarian Universalism, with awareness that each person brings important insight, experiences and perspectives to this shared journey.  (Our next Starting Point series will begin in mid August.)
Here are some impressions from the most recent participants in Starting Point:
The Starting Point meetings were deeply meaningful in providing an understanding of UU history, principles and practices; moreover, the meetings sparkled with lively in-the-present conversations and sharing that is at the heart of what UUCM is all about. I look forward to being a part of this lively heart-felt community. ~ Jeff Gold
Doors were opened, listening deepened, hearts shared and nurtured…a caring journey into commitment and curiosity began. So much Gratitude all around. ~ Carol Nimick
The Starting Point series was not only a deeply enriching experience, but to be receiving such exceptional service from the Reverend in the form of profound wisdom and knowledge was humbling, and filled me with immense gratitude. Each week brought the group into a deeper layer of introspection from within a compassionate container created by Kevin and Kate – allowing each individual the space to share and sincerely explore with vulnerability. I absolutely loved every minute of it and would do it all again! ~ Dahlia Sanders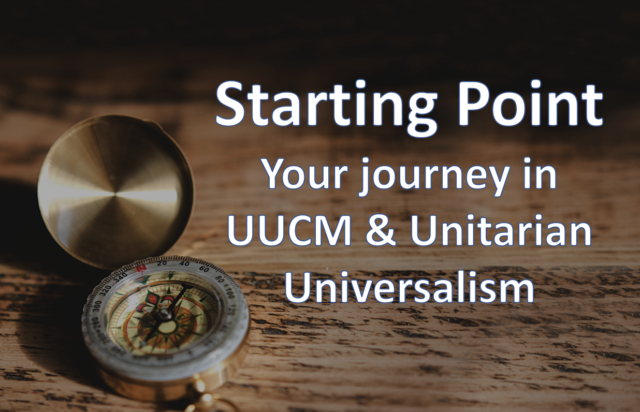 We are scheduling Entry Point sessions monthly and Starting Point series several times a year. It is wonderful to have existing members mixed in with new folks.
To sign up for Entry Point, for more information about the Starting Point series, or to learn more about UUCM and membership in general, please contact Kate Canan at Membership@uugrassvalley.org, Rev. Kevin at Minister@uugrassvalley.org, or Carol Fulkerson at Admin@uugrassvalley.org
On-Going Activities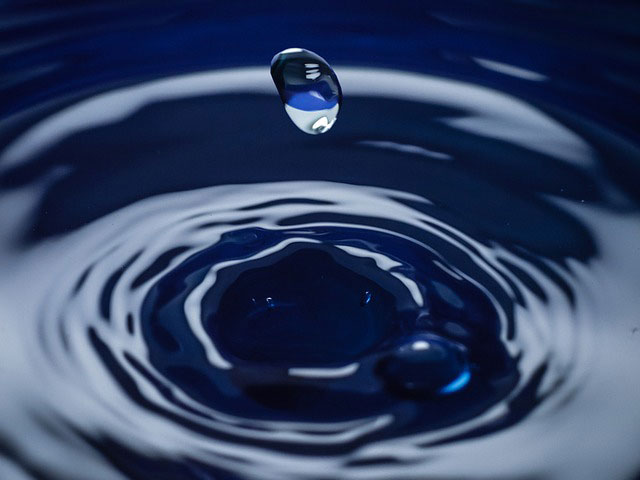 Singing Meditation is an interfaith spiritual practice in which sound and shared silence alternate in a deepening rhythm. The singing is in the present moment for the purpose of facilitating transcendent connection – your connection with the others in the circle, with your own inner core of guidance, of your heart and spirit, your connection […]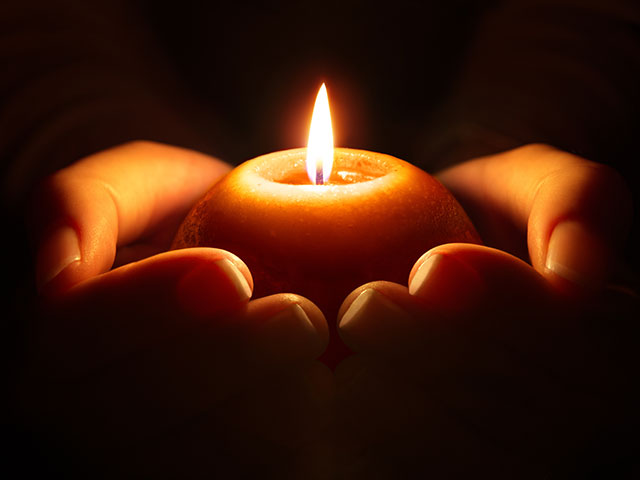 Are you looking for deeper connection with others and a space within which you can explore your deepest values and self? Soul Matters Circles are small, facilitated groups of 5-8 people who meet once a month from September/October through June to connect to others and to one's own deeper self, using the monthly theme […]
Looking for upcoming opportunities to learn and to grow?
Watch for more information in the eChalice and future editions of the Mt. Chalice. We will be mapping out the new congregation year this summer and will be glad for your ideas and your participation. If there are other kinds of learning and growing experiences you are interested in please let us know via AdultRE@uugrassvalley.org
Interested in facilitating/teaching?
Help others live UUCM's mission through the Religious Education mission. The Adult RE Team will support you in any way it can, such as finding a co-facilitator, researching materials, helping you book the space and promote the event, etc. Please let us know via AdultRE@uugrassvalley.org