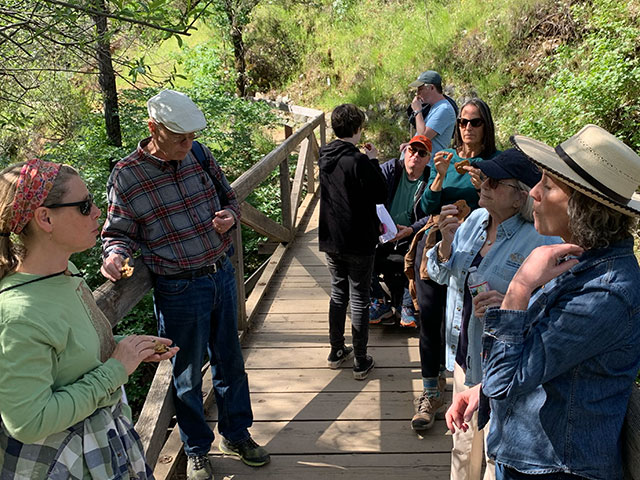 Did you know that regular walking can have many health benefits? It may lower your risk of high blood pressure, heart disease, and diabetes. It can strengthen your bones and muscles. It may help you maintain a healthy weight. It might help lift your mood. Join us and you can also make some new friends!
We have two opportunities a week for a morning* gentle and socially engaging walk. All are welcome, including your well-behaved, leashed fur friends.
---
Tuesdays: Wolf Creek Trail. Meet at the Northstar Mine Parking Lot, 10884 Allison Ranch Rd, Grass Valley.
Thursdays: Meet at 418 Chapel St, Grass Valley.
*Start times change depending upon the season.
Please contact Walking@uugrassvalley.org for more information.