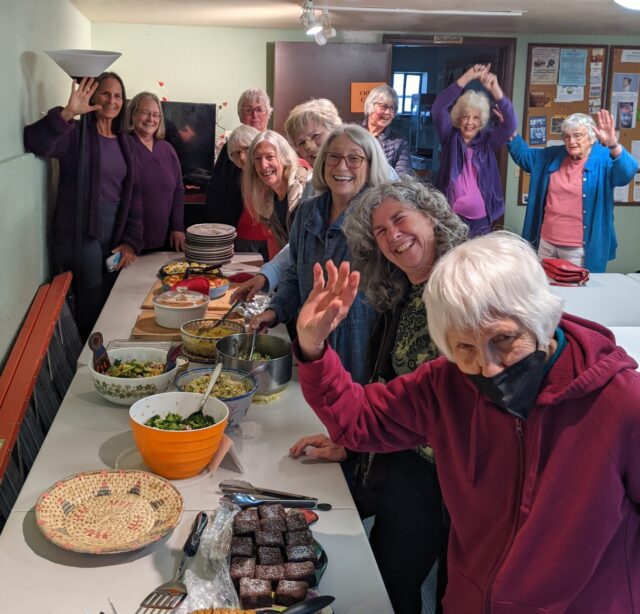 The Women's Circle meets monthly for fellowship and friend making. Our gathering is diverse and often serendipitous and features an activity or often a themed potluck.
We have no specific leader and no particular agenda, often deciding as a group on what activities we would like to do. We welcome ideas and suggestions. It's always fun and interesting!
All gender-based groups/events at UUCM are open to anyone of that gender (cis or trans) and nonbinary people who are comfortable in a context that centers that gender. Our goal is to be welcoming and inclusive of the gender spectrum.
---
Meeting in person at UUCM on 2nd Mondays at 6:00pm.
For questions, please contact Women@uugrassvalley.org.