The UUCM Nisenan Project Team: A UUCM Justice Task Force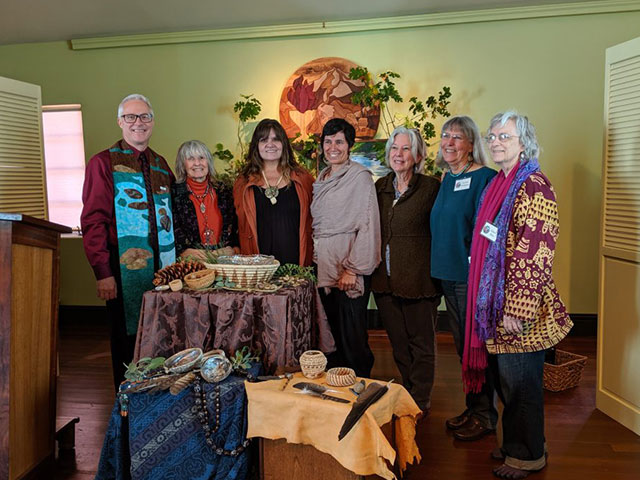 Supports foothill Nisenan Tribe efforts to stabilize their people and reinstate federal recognition.
Provides educational opportunities for the congregation and community.
Organizes UUCM members/friends in support of the Nisenan with presence at their events.
Informs the community and invites support regarding indigenous issues and actions within California and nationwide.
---
Meeting by Zoom on the 3rd Tuesdays at 5:15pm.
Zoom
https://zoom.us/j/99241241363?pwd=UHg5NUwzckE2NDQ0bWFFZWtEMTFjQT09
Meeting ID: 992 4124 1363
Passcode: 573563
Join by phone
1 669 900 6833
1 408 638 0968
Meeting ID: 992 4124 1363 #
Passcode: 573563
For more information, or to receive Nisenan/Indigenous action alerts and event notifications via email, contact Nisenan@uugrassvalley.org
---
Nisenan Team News

The new beautiful and moving "solim ni" ("I sing") mural behind TriCounties Bank at at 309 Neal Street, just a block from UUCM, was celebrated and honored on May 22, with participation by tribal spokesperson Shelly Covert, the presence of other tribal members, words by mural advocate Haven Caravelli, and a very beautiful telling of the story behind the mural and its creation by the mural's artist, Nikila Badua. Nikila modeled for all of us a profound respect and sensitivity. CHIRP has posted the Facebook video HERE. Shelly speaks at the beginning, followed by Haven at 18:35, and Nikila at 21:15. Listen, watch for invitations from the task force, or take time on your own to visit the beautiful mural. QR codes will soon be posted at the site, linking to information about the story behind it.
---
UUCM is a member of the Ancestral Homelands Reciprocity Program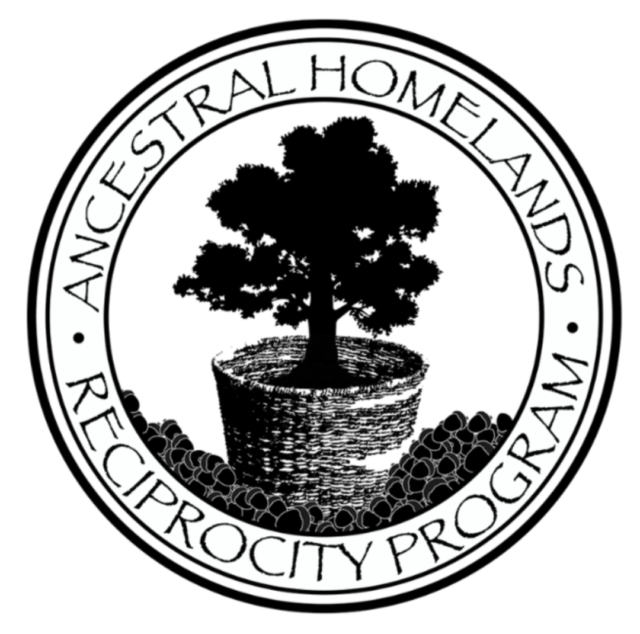 Acknowledging that our community home resides on Nisenan Land to our benefit and the Nisenan's historic loss, and recognizing the sovereignty of the Nevada City Rancheria Nisenan and their deep relationship with this land, UUCM is a member of the Ancestral Homelands Reciprocity Program, setting aside money in its budget each of the last two years to support the California Heritage Indigenous Research Project. We invite you to join the program as well.
---
Our Indigenous Resource List
Learn about and follow what Indigenous organizations are working on
Learn where you can contribute
Learn where your voice can make a difference
Click HERE to access our evolving Indigenous Resource List.
---
Land Acknowledgement
Each UUCM service includes the evolving Land Acknowledgment crafted by Shelly Covert, spokesperson for the Nevada City Rancheria Nisenan Tribe, and vetted with the tribal elders. We encourage you who are local to use it at home and in your events. Over time, let its gradual repetition settle into your awareness.
We acknowledge the Nisenan people are still here among us today, though nearly invisible after generations of erasure and exclusion from California's history.
We understand we are on Nisenan land that was never ceded and the original tribal families have yet to recover from the genocide of their people.
As residents or visitors in Nisenan land, we support the Nevada City Rancheria Nisenan Tribe in efforts to stabilize their people as well as the campaign to restore Tribal Sovereignty through Federal Recognition.
---
See Shelly Covert's most recent annual sharing at UUCM, October 10, 2021: