Our Minister
The Unitarian Universalist Community of the Mountains welcomed Rev. Kevin Tarsa (he/him) in August 2016 as its second settled minister.
Rev. Kevin arrived in Grass Valley and parish ministry after a lifelong vocation in church music and 26 years of music ministry in Unitarian Universalist congregations. He is a graduate of Meadville Lombard Theological School and a recipient of the school's Faculty Prize for Religious Leadership. Prior to his call to ministry here, Rev. Kevin served as an Interim Minister in Beaufort, South Carolina; an Interim Minister of Music in Lansing, Michigan; an Intern Minister in Wayland, Massachusetts; and a longtime Minister of Music in Traverse City, Michigan.
Rev. Kevin identifies as a religious naturalist, explaining that he is a non-theist who believes that we are thoroughly human beings in an awe-inspiring and entirely natural universe, and that we are called by "life's longing for itself" to live in ways that strengthen at the same time both our individual and our collective well-being. "Religion helps us to navigate the intersection of 'I' and 'we' to the benefit of all," he says, calling us ever to our most whole and integrated selves. "Love is the symbol I use for the work at hand. We are called continually to figure out together what love asks of us now, in this moment and in this place."
Rev. Kevin is a gay man, the second oldest of eight children from a devoutly Catholic and close-knit Michigan family. He is fed and energized by creative and artistic endeavors of many sorts. He finds special joy in meaningful interactions, group synergy, shared music making, and making and sending thoughtful cards to people. He is grounded by gardening, cooking, hiking, biking, swimming, and snowshoeing, and his eyes can never take in enough of the electric blue sky at mid-dusk, the deep hues of Lake Michigan, the brilliant greens of a spring woodland, or the dynamic edges and rhythms of the Yuba River.
Our Staff
With 15 years of elementary teaching experience, Siobhan has become adept at managing many projects at the same time while stopping frequently to share stories and smiles. She has a particular affinity for technical projects, organizing files, and making processes user-friendly.
In her spare time, Siobhan tends a "front-yard farm," plays with her ukulele, fixes things at her house, and finds fun adventures with her dogs, Rosie & Tully.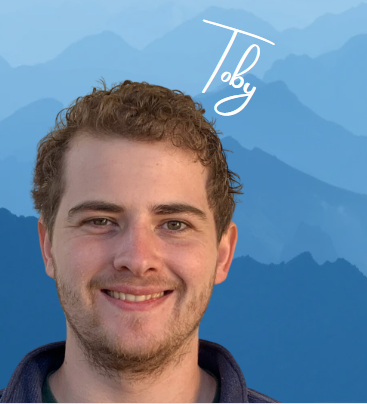 Toby Thomas-Rose is an engaging pianist with a passion for connecting to his audience both through music and education. He has performed in venues across North America and overseas, and recently received a bachelor's degree in piano performance from California State University Northridge.
Toby began as the piano accompanist at UUCM for the Sunday services in the summer of 2022 and became the Music Director in December.
---
Our Board of Trustees
The Board of Trustees is the governing body of this Community, consisting of seven members elected by UUCM's members. Their mission is to provide the leadership to make the UUCM's mission a reality for our religious community.
About the Board
The UUCM Board of Trustees is the governing body of this community. It governs primarily by discerning the Mission, planning for the future, and providing oversight of compliance with the Articles of Incorporation, UUCM bylaws, UUCM policies, and all legal requirements. The Board monitors and safeguards human and material resources of the Community and governs through written policies. The Board maintains final oversight of the operations of the church.
The Board oversees and creates committees to assist it in its work.
Wondering what individual Board members do? Read the Job Descriptions for President, Vice-President, Secretary, Treasurer, and Member At Large.
Board Meetings
The trustees meet monthly, on the 3rd Wednesday of the month at 1:30 PM.
A meeting notice is listed in the weekly e-chalice prior to Board meetings. UUCM members are welcome to attend. Please contact the Board President for meeting details.
Five years ago, Steve and I made a decision to raise our family belonging to this community as a way to support our individual journeys of faith and focus on meaning and joy. I've found the community at UUCM to be a vital resource of friendship, inspiration, and faith in humanity and it's in the resilient human spirit.
My spiritual growth at UUCM began when I joined some of the efforts and the projects that serve the congregation. I believe that one of the best things one can do is to join a Saturday work party with Building and Grounds! I was also glad to be recruited to help create a successful process to renew the UUCM Mission Statement a few years ago. Since then, watching the church grow and serve the larger Nevada County community with exciting Religious Education programs, including Our Whole Lives, and the many social justice causes has brought me both joy and fulfillment. I am proud to align myself with the Unitarian Universalism Association's goal to put anti-oppression and anti-racism at the center of the UU tradition. I will continue to hold the vision of bringing Unitarian Universalism into the future with more love and more equity.
Just finishing serving as Secretary of the Board of Trustees, I cheerfully serve as the new Vice President. I promise to work with grace and humility to help achieve the Board's goals and serve our UUCM Mission.
What does Unitarian Universalism mean to you?
Unitarian Universalism calls me, again and again, to the challenge of appreciating both the good and the gnarly aspects in this Beloved Community and seeing where radical love points the way to more acceptance and equity. UUism is one path to a peaceful world.
Briefly describe your current role at UUCM.
Fiduciary oversee-er, Vision-holder, Community builder
When did you begin your current role?
At the start of this church year, July 2022
What do you love best about fulfilling your role?
I love to gather! To see a humble setting transformed into sacred space as we gather together in body, mind, and spirit. Some wearing hearts on their sleeves, all with eyes shining, we gather to widen our circle of love and care for each other and the broader community. The know the power of community.
What do you find most challenging about fulfilling your role?
The loneliness in leadership. Others can see the fun we are having and so I don't understand why there are still open positions on the Board of Trustees. We are burning out.
What are some things you do that the congregation might not be aware of?
I stubbornly hold a vision for a co-minister to energize a Young Adult Ministry with all of the good vibes for LGBTQ+ and BIPOC and young families to increase the love and vitality at UUCM. Also, I often pull weeds on my way past our UUCM garden beds and around town. A little soil can regularly be brushed on my jeans and resting under my nails.
How does your work support the mission of UUCM?
The vision I describe requires practicing radical love which is some of the powerful work of anti-oppression and multi-culturalism. I believe that this is the future of UUCM and Unitarian Universalism. It is what our UUCM mission is hinting at.
Tell us about your family (pets, people, etc.)
The stars of the Wiley family are Maisie the Collie who has recently raised a Sammie's Friends foster kitten, and Padme the Siamese-Tabby mix who is a loving, cat-napper by day and a murderous feline prowler by night.
Steve Wiley is an incredible husband and father who believes in subscribing to newspapers and working daily crossword puzzles. He is a hard working remote Software Developer who, among other things, loves Canadian TV comedies, playing his drums, changing the motor oil in our cars, and supporting up and coming music groups.
Ash Wiley, 14 years old, is a wonderful person who has been at UUCM since they were six. They never forget a name or a face. A rising high schooler and NU Marching Band member who will be sharpening their chops with the Nevada County Concert Band starting this Spring. They are growing their heart and mind every day and anticipating all the good things to come in the next year.
This Summer and Fall, our family hopes to explore the redwoods and visit the unique eco-system at Great Basin National Park. We want to invite some game nights and see where more connectivity with UUCM leads us!
If you could choose anyone as a mentor, who would you choose and why?
Besides the obvious Lindsay Dunckel, Ruth Ghio, and Keith Johnson I'd pick Eleanor Roosevelt for her INFJ spirit and the sheer amount of equity work she accomplished.
If you could pick one superpower, what would it be?
Vulnerability! To feel at ease in my skin at any given time. I'm working on this.
What top three traits define you?
Kind, imaginative, conscientious
What is the one thing you cannot resist?
Homemade popcorn beurre noisette – with browned butter
What do you like to do when you're not at UUCM?
swimming in alpine lakes, redecorating my space, landscape planning
Where is your favorite place to be? (only non church answers allowed!!)
En route to my hometown when the silhoutte of Mt. Diablo comes into view, in or along the Yuba River, in line for ice cream.
What's something about you (a fun fact) that not many people know?
I'm a lucid dreamer who can stop and start most dreams on command.
What do you think is the greatest game in history?
rock, paper, scissors
If you had to eat one meal every day for the rest of your life, what would it be?
Sauteed mushrooms scooped out of the pan with crusty bread and a glass of red wine. Every day. For the rest. Of my life.
If you won the lottery, what is the first thing you would do with the money?
Go get TWO electric VW mini-buses! One to serve as UUCM transport EV and one for myself.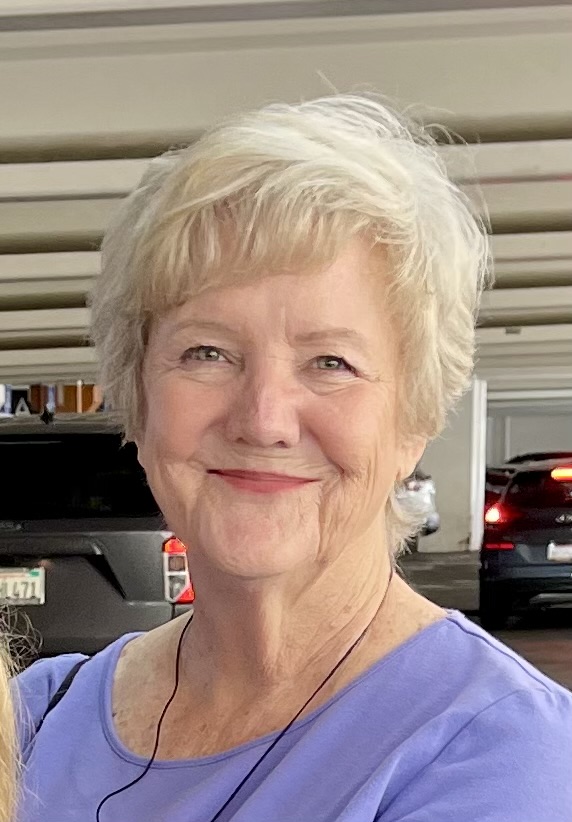 My husband, Gary, and I moved from Southern California to Auburn after our retirement in 2015. We chose Auburn because it was close to our daughter's family and we love being in the mountains. We now live at Lake of the Pines and are enjoying the pleasures of retirement in this beautiful area.
We joined UUCM at the beginning of 2020, and I have since served as the Vice President and President of the Board of Trustees. My career was in education, having worked as the administrator of a large university child development and education program, and as a faculty member teaching courses in early childhood education and administrative leadership at Cal State Los Angeles. I also served for several years on the executive boards of both State and National education organizations. These experiences have given me an appreciation for the important role boards serve in organizations.
Being a UUCM board member has given me the opportunity to put into use the variety of skills that developed over the course of my career. I love working with my fellow board members and feel honored to be a part of this wonderful community.
What does Unitarian Universalism mean to you?
For me Unitarian Universalism provides an open, loving and welcoming place for people with shared values to explore spirituality and put into practice actions that improve our world.
Briefly describe your current role at UUCM.
As UUCM Board President I am responsible for guiding the board's work in the best interest of our community. This includes listening to others, identifying priorities, making decisions, setting policies, hiring employees and establishing committees that help us manage the infrastructure of UUCM.
When did you begin your current role?
I began as Board Vice President in 2020 and became President in 2021
What do you love best about fulfilling your role?
I love the connections I have made with fellow board members and with members of the UUCM community. Connections that I might not have had to opportunity to form had I not been on the board.
What do you find most challenging about fulfilling your role?
The work itself! There seems to be more to do all of the time. I am sure that I am failing retirement on certain days that are filled with the work of the board.
Is there anything else you want people to know about your role?
Though I may at times grumble about the work, I do love being on the board. The work is challenging and good for my brain! I get to use the many skills that I developed throughout my work life. And the board members are fun, dedicated and loving people who I delight in knowing and working with.
Tell us about your family (pets, people, etc.)
I have been married to my husband, Gary, for 50 lovely years. We have 3 adult children, their 3 spouses, and 4 grandchildren. Our family is very close and we delight in each other's company. We often all vacation together and seem to enjoy these gatherings more and more as time goes by. I feel blessed by my family and know that our joy in each other is a rare gift. One thing we do particularly well together is laugh. The other is argue politics!
If you could choose anyone as a mentor, who would you choose and why?
Rev. Kevin. (The why is obvious to anyone who knows him.)
What top three traits define you?
Honest, straight forward and a good sense of humor.
What is the one thing you cannot resist?
My son-in-law's 300 foot water slide. He builds it every summer. It runs down a steep hillside and lands in a great muddy pool. I can't wait to slide down, the faster the better. We use liquid soap on our backsides to get the fastest ride! My children all think it is a bad idea to let me go, but I don't listen. 🙂
Where is your favorite place to be? (only non church answers allowed!!)
My back yard on a sunny (but not too hot) day, watching the many birds and animals that enjoy our lake. Maybe reading a good book at the same time. Always a novel – pure escapism – nothing that is designed to make me a "better person"!
What's something about you (a fun fact) that not many people know?
I became a potter in my retirement years. I have a studio with a potter's wheel, kiln and glazes. I love the chemistry and the making of useful and artistic items. I also love that I don't have to communicate verbally or supervise anyone while I am making pots!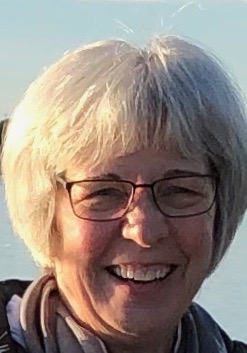 My husband, George, and I moved to Nevada County in 2000. Our five acres, two cats, excursions in our camper, and dedication to UUCM keep us busy.
I have been a member of UUCM since 2011 and have served on the Board of Trustees as President, Secretary, Treasurer, and Trustee-at-Large. My previous experience includes various positions on other boards and ministerial search committees for Christian congregations. My career experience includes call center management, computer programming, bookkeeping, and office management.
I participate in the Governance Committee work of writing polices & procedures and work with fellow coordinators of the Bending the Arc Toward Racial Justice Task Force.
During the last twelve years, it has been my pleasure to work side by side with some very dedicated UU people. I have learned a great deal from them and learned a great deal about myself in the process. I look forward to working on the Board and serving UUCM.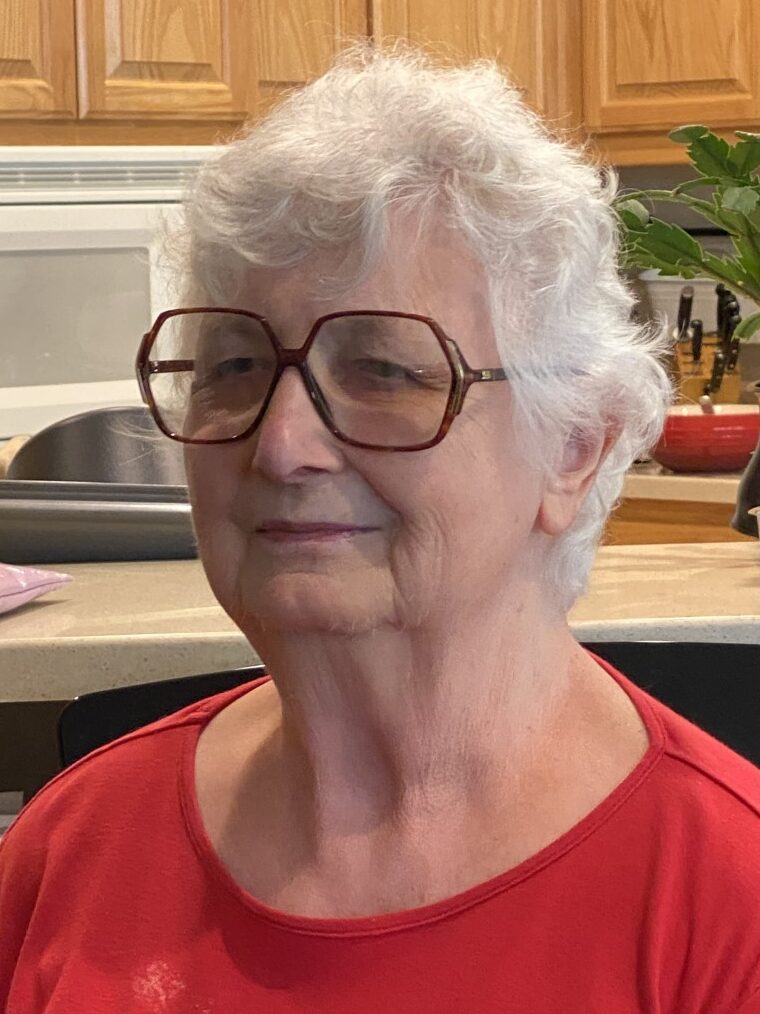 I was first introduced to the Unitarian Church in Ann Arbor Michigan in 1960, by my soon-to-be husband, Robert, and have attended UU churches ever since. Attendance was fairly casual during my years working as a corporate lawyer, but once I approached retirement, I became more involved. We attended churches in Canoga Park, California; in Bethesda, Maryland; Oakton, Virginia; Charleston, South Carolina; Oakland, California; and now Grass Valley. In Charleston, I was President of the Vestry, as the governing board was known, and lead the church into a capital campaign to preserve our 227-year-old building. We promptly moved to Berkeley, California, where I became Treasurer of the Unitarian Church of Oakland, and Treasurer of the Board, Chair of the Building Committee, and Treasurer of the campaign that allowed us to do a major earthquake retrofit of our building.
Robert and I along with our son, Brian, and son-in-law, Jack, bought a house in Cascade Shores in 2009, as our family's second home. I love swimming in Scotts Flat Lake, and summer in Berkeley was just too cold. During those years, we attended UUCM occasionally. We all moved up here in 2018, permanently. I live in a house at Eskaton. I started attending UUCM weekly in November 2019 and became a member in February 2020, just in time to participate in a few events and get involved with the Finance and Governance Committees before everything shut down.
I'm looking forward to deepening my involvement through working on your Board, and lending my time and talents as I am able.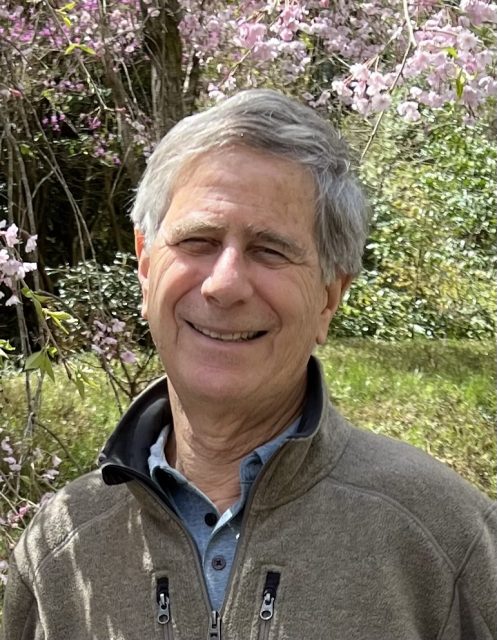 I grew up in Palo Alto during the 1950-60s, attended Antioch College, UC Berkeley, and Yale Architectural School, and first discovered Nevada County in 1970. Following my studies and apprenticeship, in 1975 I returned to Nevada City for residency and to begin practicing architecture. During the latter part of my career I worked with the UUCD (Davis) and UUSS (Sacramento) congregations, and became familiar with UU values and practices. After a 40-year career, I retired in 2015. My wife, Carol Nimick, and I recently joined UUCM to pursue interests in community engagement and spiritual practice. We also enjoy traveling and hiking.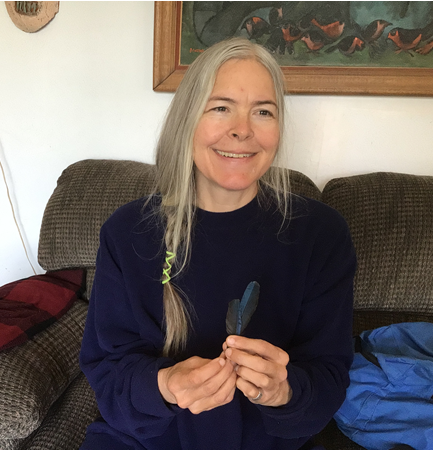 I was invited into the board a few months ago and am pleased to be joining at a time when Growth through Service (GTS) is rising as a focus on the horizon. I love serving our community at Restore and Interfaith and have enjoyed working with the Caring team, Buildings and Grounds, the Worship team and Bending the Arc.
Being a member at large on the board helps me to get to know my fellow board members and UUCM inner workings better. I am sure I will get to know others within UUCM even better as well and can bring what I learn from them back to our decision-making table. Everyone is invited to explore what they can do to grow UUCM and our beautiful community!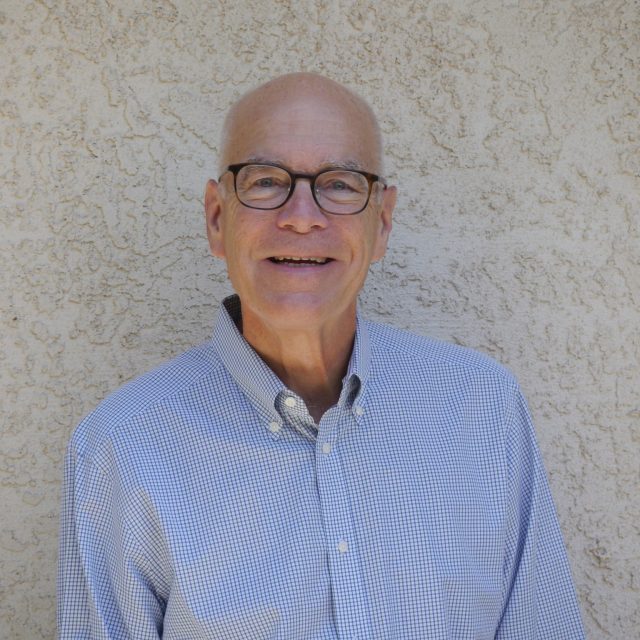 Chuck Champlin has been a congregant at UUCM for eight years, with his wife Lesley. Previously they were members of the Unitarian Society of Santa Barbara, and very active in the church choir there. They live in Yuba City now. A former communications executive at the Walt Disney Company, Chuck is retired and works to promote his two books, ("Think Like a Molecule," about analogies from the micro world to inspire thinking, and a non-fiction novel, "Wand," about the power of a pen to change the world. Chuck loves UUCM for its openness to the variety of religious traditions, and to science.