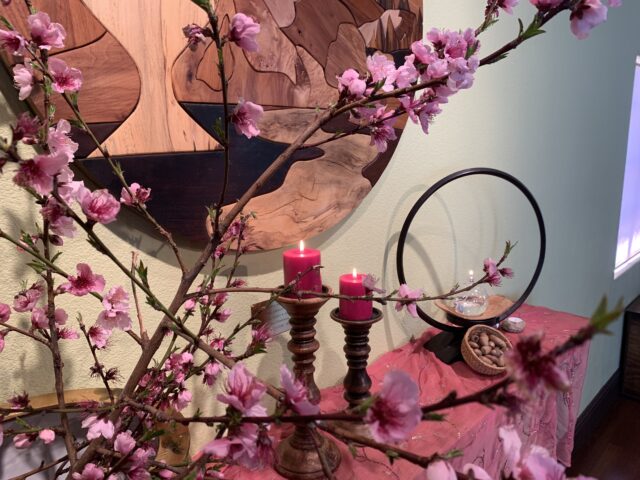 The Art and Aesthetics Team was created to facilitate and improve the environment of UUCM to be visually and spiritually sustaining.
The A&A Team is responsible for creating visual displays and artistic pieces around the church, including working with the Minister and Worship Associates on the visual elements of Sunday services, and collaborating with UUCM Teams and Committees to facilitate wall art and installations.
2022 Art Shows for the Library
Jim Bair – Photography: May 15th to July 15th
Jillian Roberts – Ceramics: July 15th to September 15th
Laura Harter – Acrylic Paintings: September 15th to November 15th
Jenny Dewey and Carmen Riley – Mixed Media: November 15th to January 15th
For more information or to join the team, please contact Art@uugrassvalley.org.