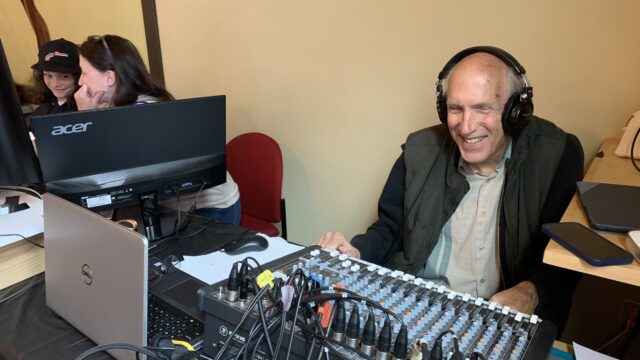 Worship services require many technical components to bring our message to the community, to the people in the room as well as those online.  From sound to video and everything in between, our Audio-Visual Team provides support for these needs.
No experience, only an interest, in audio, video, editing, or computers are necessary to be a part of the team.
For more information or to join the team, please contact AV@uugrassvalley.org.