People get an initial sense of a congregation within the first few seconds of arriving, and how they are greeted makes a tremendous difference in those first moments.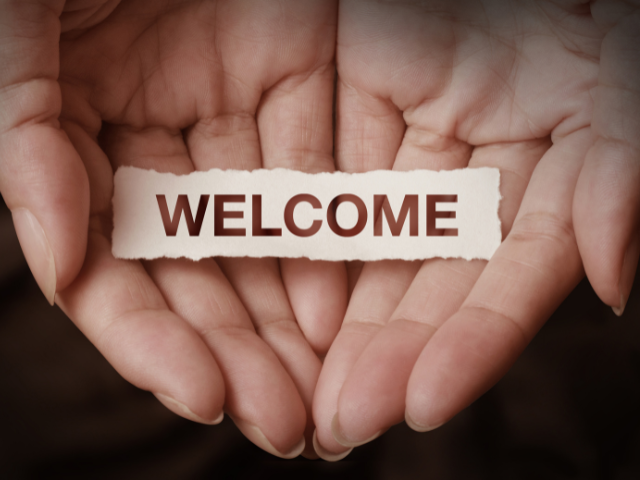 UUCM Greeters are usually the first personal point of contact that members, friends, and guests have before a Sunday morning service. Creating a welcoming and inviting space for all who choose to join us on Sunday morning is important to UUCM. Greeters provide an enthusiastic and warm welcome for all, provide basic information and direction regarding the church, and assist in several other meaningful ways.
---
Feeling more introverted? There are also behind-the-scenes needs that also help create a welcome space on Sunday morning
…like making sure the walkway is swept, that restrooms have toilet paper and paper towels, that the doors are unlocked, lights and heat/air is on, that the U.S. Flag is put up and taken down, that handicap parking signs are put out and taken in, etc.
---
If interested in learning more about this ministry team please contact Laura Harter at membership@uugrassvalley.org.