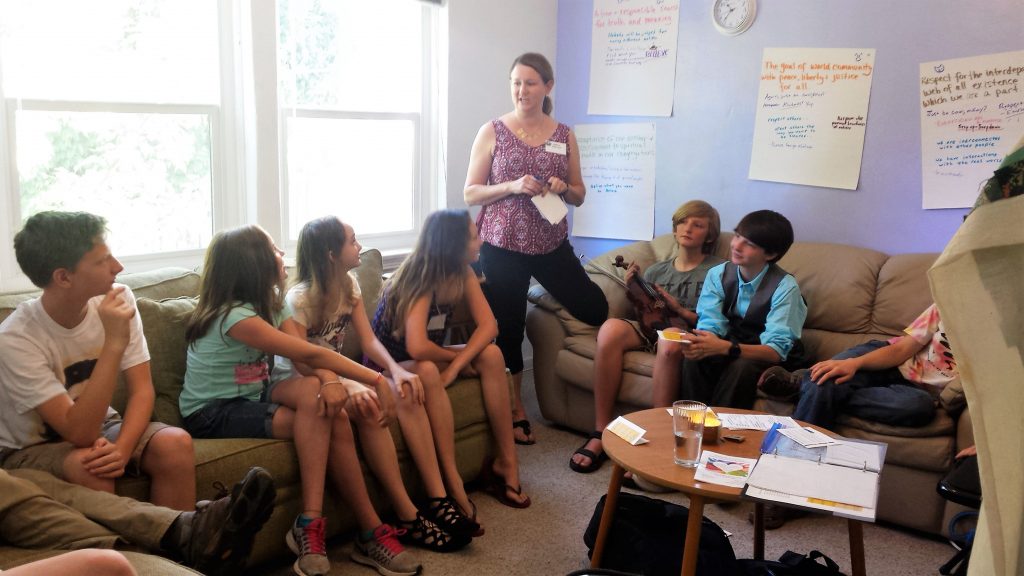 Most years UUCM offer programs for our youth (6th-12th grades) in between services at 10:30 a.m. Click here for more information about our children's programming.
This Winter 2020 UUCM is offering
Creative Solutions to a World in Crisis

for 7-9th graders
Fire and drought, flood and storm, dying bees and refugees. We are faced with the reality that the future will challenge us in ways that humanity has, perhaps, never been challenged before. But it is equally true that by living in right relationship to the earth and its inhabitants, we can begin to heal the wounds humanity has inflicted and prepare ourselves to meet an uncertain future with creativity, courage and resilience.
Beginning this Sunday, January 12, the youth RE classes will be exploring the challenges the world is facing and the innovative ways that people are already addressing those problems — ways that include urban farming, regenerative ranching, clean power generation that enriches the soil as a by-product, water collection and conservation. We will be weaving together our UU principles, our Soul Matters themes, and practical solutions for a changing world.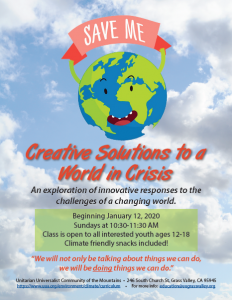 For more information or to register, contact education@uugrassvalley.org