Board Committees exist to help the Board govern, are under the direction of the Board and are accountable to the Board for their performance. Committees investigate, write reports, make recommendations, and gather information that allows the Board to make practical and prudent decisions for the Community. The Board writes and maintains Committee Charters and assists the Committees in establishing goals that support the Board's objectives.
These are groups of dedicated individuals who carry out the shared ministry of this Community, offering opportunities to serve, to connect to others, to grow, and to offer one's skills and gifts.
If any of the Committees below intrigue you, they would be glad to connect with you.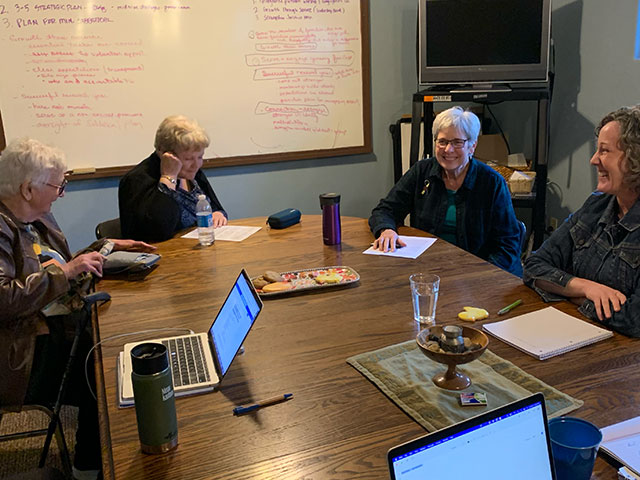 The purpose of the UUCM Committee on Shared Ministry (COSM) is to strengthen the quality of the shared and mutual ministry within the Community by assessing the various areas of ministry one by one and making helpful recommendations. The Committee on Shared Ministry is mandated by UUCM's bylaws and is a committee of the Board. […]