Your UUCM Carbon Dividend Task Force, in conjunction with the local chapter of the Citizens' Climate Lobby, has a new initiative. We have been seeking ways to demonstrate support for climate change mitigation that is compatible with avoiding the virus.
Here is your opportunity. We want to populate the yards of Grass Valley and Nevada City with yard signs as shown above. We have the signs. Please place a sign in your yard. You can do this for a week or two and then pass it on to a friend or you can keep it there until we have made real progress.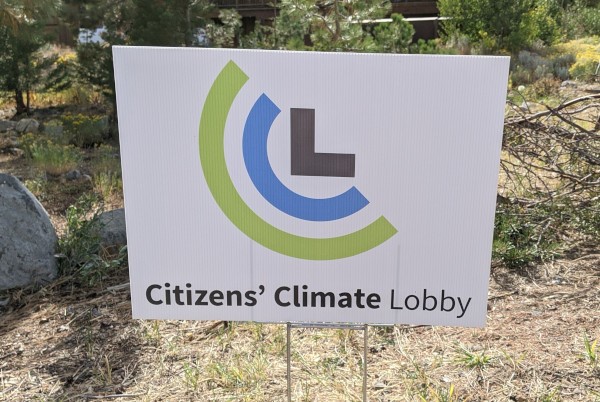 If you really love the planet then get 3 signs. Place one in your yard and ask two friends to put them in their yards and encourage them to get two more. This is called going viral. It works for you-know-what so why not for CCL yard signs?
We are paying about $13 for each sign. If you want to contribute that is great but we are happy to make the signs available at no cost to you. We deliver. There are a few available for pick up at UUCM.
We are collecting photos of signs in people's yards with or without the owner.
To get your sign(s) contact Bob Miller (bob@sierramiller.com).