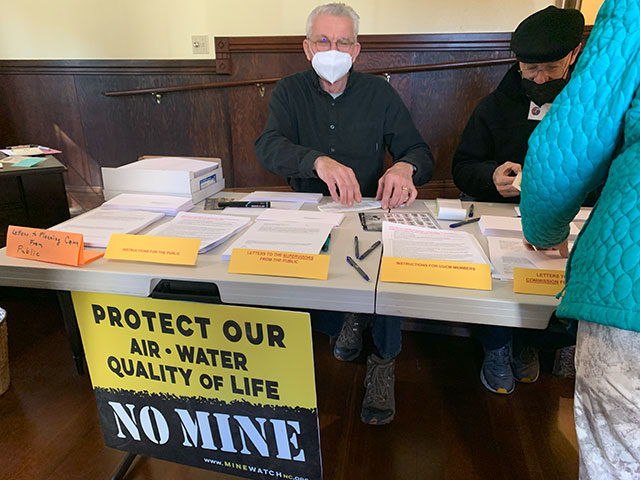 Are we Stopping the Mine? What to do now before it's too late!
Join in this action forum for justice co-sponsored by the UUCM Stop the Mine Task Force with CEA MineWatch, Earth Justice Ministries, the Elders Action Network of the Foothills, and the Concerned Citizens Roundtable.
A potluck will begin at 5:30PM. If you plan to bring a dish, please arrive early so the food will be ready to serve at 5:30PM. At 6PM by a panel of community leaders will discuss false claims on the proposed reopening of the Idaho-Maryland Mine and straightforward actions you can take now to influence the County before the Environmental Impact Report is finalized.
Panelists are : Chris Newsom (MD), Jeff Kane (MD), John Vaughan (CIO), Sharon Delgado (Reverend), and Tim Ogburn (CMO).. Each invited expert will have 5 minutes for opening remarks, followed by a Q and A moderated by Jim Bair, Stop the Mine Task Force Leader.
Attendees will learn that we are not stopping the Mine yet and are at a critical decision point in the approval process that either the County will decide to accept the Draft EIR (Environmental Impact Report) with revisions, or require that the DEIR be redone. Besieged by fraudulent "letters", the County is not hearing enough from real, concerned citizens.
DESIRED ACTION-OUTCOME:
Come and learn the three actions you can take now to influence the County before it's too late.
Attendees will subsequently attend a specific meeting of the Nevada County Planning Commission to show support for our speakers to at that Commission regular meeting. Those who can, will volunteer to make public comment to the Commission:
1. Request that false and fake letters to the County re: the Rise Gold Mine be removed from the County database of Comments on the Draft Environmental Impact Report (DEIR).
2. Request that the DEIR be recirculated instead of approved based on non-compliance with the spirit of CA State Law (CEQA) re: significant environmental impacts that the Mine does not or cannot mitigate.
3. Make other comments to oppose the Mine.
For more information regarding the task force please visit HERE. For questions please contact StoptheMine@uugrassvalley.org.