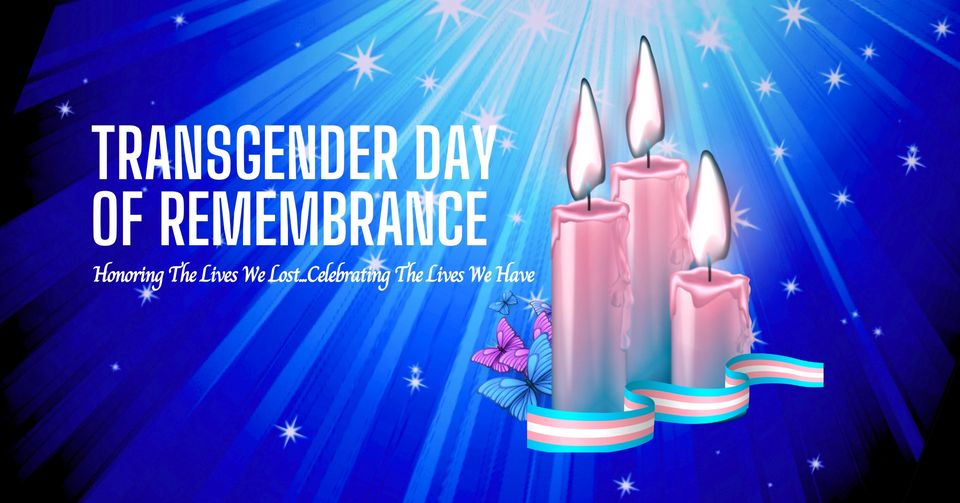 Join us on Saturday, November 18, 3-5pm at UUCM.
This is a free event, but we appreciate your RSVP.
This service is a way for the community to come together in support of all transgender and gender diverse people.
Enjoy speakers, music, and a candle honoring ceremony.
We will conclude with a reception of light refreshments.