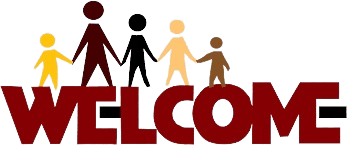 Welcome back to a new church year of working together, celebrating together, and simply
enjoying each others' company. One thing this UU community does exceptionally well is
welcome people into the flow of activity that is UUCM. It is who we are and what we do—"we
are a welcoming people."
This month we are extending a very heartfelt welcome to the Andou-St. Fort family.
Moustapha, and her two sons—Daniel (8) and Samuel (4)—traveled all the way from Haiti to
start new lives here in Nevada County. On Saturday, September 9, from 7pm to approximately
9pm here at UUCM, we will hold a reception to welcome this special family formally. All,
including children, are invited to join us as we express our commitment to being a supportive
and caring presence during this challenging time in their lives. Both of the Andou-St. Fort boys
will be at the reception. Childcare will be provided. Perhaps your children would enjoy meeting
them and being a part of this welcoming event.
With the inception of the new church year, we are also welcoming children, especially those
who took a summer break from Sundays at UUCM, back to Kids Connection every Sunday
during the service. Upon entering our Kids Connection room, you may notice a new
arrangement, as well as some new materials for play. We are inviting all children to come see
these changes for themselves. As the year progresses, we will be exploring how to use the
Kids Connection space available to us as we explore what we are calling "UU Values and
Principles at Play." More to come on these developments.

Please take note of family-friendly events in September:
Kids Connection will be available every Sunday in September.
Reception for the Andou-St. Fort Family: Saturday, September 9, 7 pm – approximately 9 pm,
at UUCM. Children welcome.
Building and Grounds Workday: Saturday, September 16, 9 am – 12 pm. All ages are welcome.
Age appropriate tasks will be made available for children.