UUCM Google Groups
UUCM has many opportunities for members to connect through various google groups. Members and Friends may subscribe or unsubscribe at any time.
uucmConnect: A UUCM google group for general community connection and support.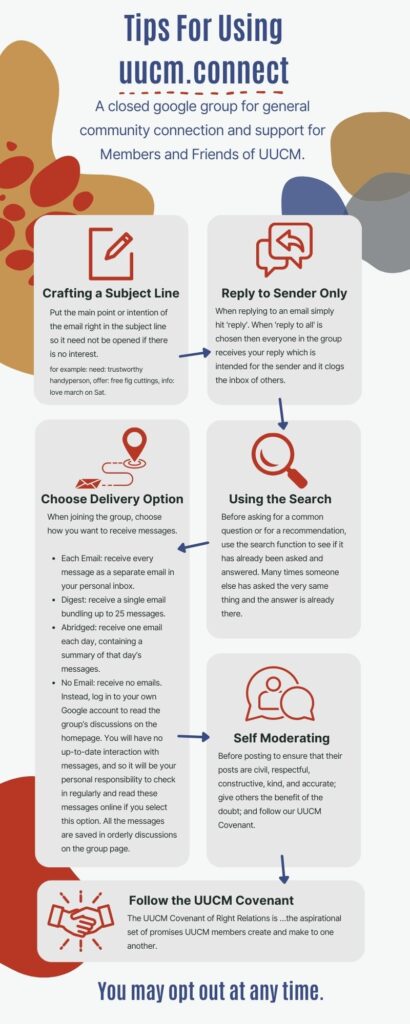 Sunday Morning Volunteers
There are many wonderful ways to get involved and volunteer on Sunday morning. To Sign up to be a GREETER or help with REFRESHMENTS please add your name to this sign up sheet.
If interested in being part of, or learning more about, the following Sunday morning teams please contact them, prior to signing up, to receive training.