Ministry Teams exist to carry out the ministry programs of the Community in service of the Mission. Teams are created, charged, supervised, dissolved by and accountable to the Minister, in consultation with the Ministry Council. Team leaders must be voting members of the Community.
These are groups of dedicated individuals who carry out the shared ministry of this Community, offering opportunities to serve, to connect to others, to grow, and to offer one's skills and gifts.
If any of the teams below intrigue you, they would be glad to connect with you.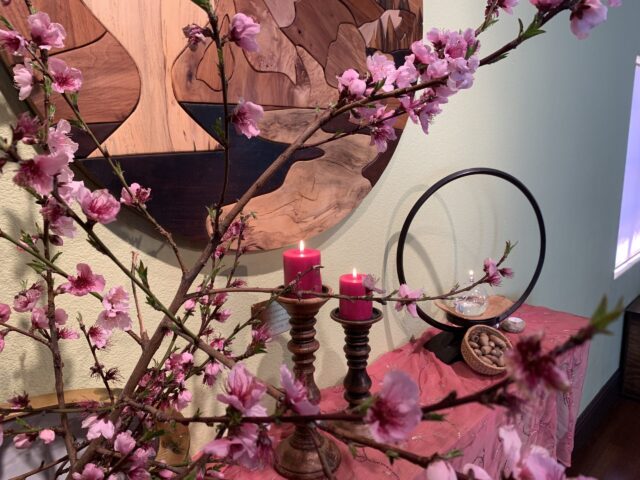 The Art and Aesthetics Team was created to facilitate and improve the environment of UUCM to be visually and spiritually sustaining. The A&A Team is responsible for creating visual displays and artistic pieces around the church, including working with the Minister and Worship Associates on the visual elements of Sunday services, and collaborating with UUCM […]