UUCM's Stop the Mine Task Force advocates, supports, and organizes UUCM's informed opposition to the proposed Rise Gold Mine in Grass Valley.
A corporation originating in Canada proposes to reopen one of the largest gold mines in the world after it failed over 70 years ago (the Idaho-Maryland Mine). Rise Gold Corp. wants to build an extensive industrial complex in the middle of residential areas that will have far reaching social and environmental impacts on air, water, traffic and quality of life in Western Nevada County. The decision to permit the 80-year project will be made by the Board of Supervisors with analysis by local government staffs.
---
Meeting in person at UUCM the 1st Monday of each month at 4:00pm.
**UPDATE 7/1/23
Please be patient until we are ready to have another Stop the Mine Task Force Meeting. We will need to prepare for the Supervisor's hearing and vote on the project now scheduled for Oct. 3 and 4.
For more information, please contact StoptheMine@uugrassvalley.org.
---
Get active!
Attend public meetings on the Planning Commission, Board of Supervisors, and the Task Force. If you are so inclined, speak in the open mic three minute period. Call out the misleading and fake letters in the Count database (DEIR). We will send out announcements — to sign up email StoptheMine@uugrassvalley.org
Stop the Mine Task Force VISION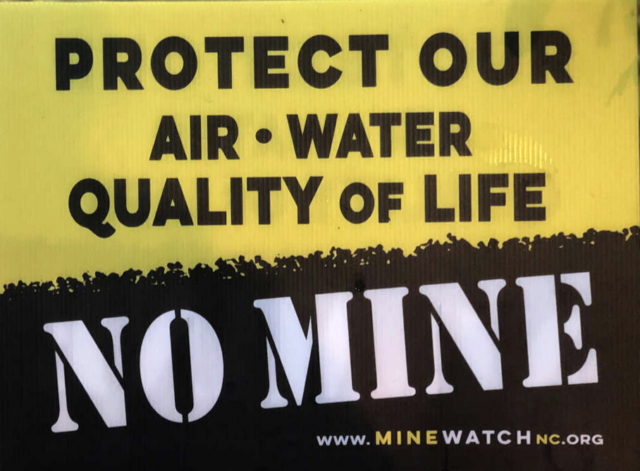 We oppose the Rise Gold Mine as a congregation
We take a moral position: the Mine proposal is a violation of moral and ethical principles.
As an active faith-based community, we are part of a movement against this project.
Our values call us to use our human, spiritual and financial resources to make a difference in our local community and the world.
Task Force Background
UUCM Petition to establish the Task Force and Task Force Strategy approved
Held a well-attended Justice Night with several breakout rooms
Special community meeting to vote on Task Force & UUCM Survey
Task Force unanimously approved (68 Members!) November 7 2021
As planned for, the Draft Environmental Impact Report (DEIR) released January 4.
More than 1000 Comments on the DEIR delivered to the County, including the Task Force's
We joined 400+ others at the County's Planning Commission special DEIR Comment hearing
Key Accomplishments to Date
Regular team meetings
Hundreds of pages of documents written, with positive feedback
Letter writing campaign launched January 16, 2022.

Well attended table at Sunday service
400 printed letters and preaddressed envelopes delivered
Mailing of letters to UUCM Members & Visitors, citizens, and businesses

Meetings with Supervisors Heidi Hall, Sue Hoek, Dan Miller and Grass Valley City Council Member Bob Branstrom
Visits to the Supervisors Chambers and the Planning Dept. investigating the process
Extensive collaboration with our primary partner, MineWatch
Door-to-door activities …hundreds of letters & petitions
Public tabling at several key locations
Top Priorities for the Summer
Attend our public Forum to discuss false claims on the proposed reopening of the Idaho-Maryland Mine on Tuesday, Sept. 27, 6:00PM. More info HERE.
Promote attendance and speak at the Board of Supervisor's Meetings – 3 minute slots per person before the formal agenda
Attend the hearing and comment on the County Economic Impact Study – months away
Send letters to the Board of Supervisors on the County Economic Impact (new letters)
Watch for the next letter templates, opportunities to table, and invitations to communicate with our local officials.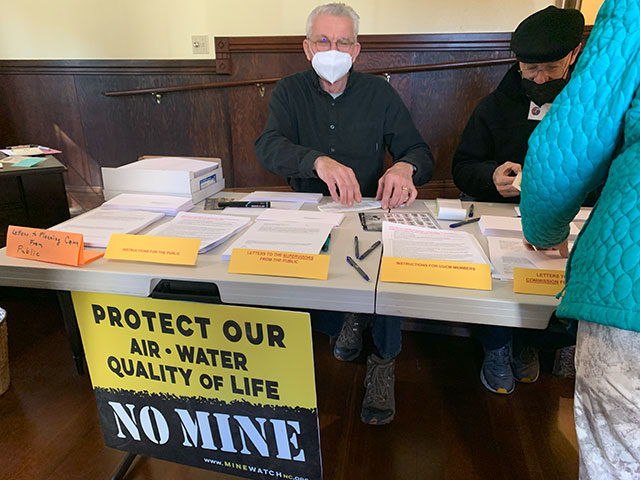 The Unitarian Universalist Association adopted the seventh principle – "Respect for the interdependent web of all existence of which we are a part." We believe that the proposed mine places our community's health in significant peril.
It is consistent with our other UU principles to seek the truth about industrial mining and to use the democratic process in our society to enact a solution.
A spiritual approach gives us strength and persistence for the work ahead.
We have been focusing on paper letters because they can be filled in and not look like a mass form letter. Emails of a filled-in letter are better than nothing.
Resources
Together we can win!